Austin High School

Class Of 1961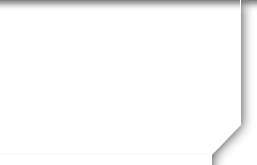 Message Forum
08/15/15 02:49 PM
#54

Cynthia (Cindy) Owens (McCullough)

Dave, so sorry I can't make your signing today for your new book. I remember when we got together in Houston and you gave me one of your books. I was so surprised as I didn't know you had that in you. I think it is perfectly wonderful. Wish I could be there for you today - conflict on schedule. You ought to stay over until Tuesday and come to the AHS '61 luncheon. It is really fun getrting together with the ones who show up. You never know who will be there. Some come every time and some just once in a while but it is fun catching up with life of your friends and becoming friends of the ones you didn't hang out with in high school.

Had my second stem cell transplant for for Multiple Myeloma in May. Found out yesterday I am in complete remission which is wonderful news. The doc didn't think I would do this good after a 2nd transplant so I am fooling everyone. Hope it lasts a while.

Take care and would love to see you Tuesday.



08/16/15 11:00 AM
#55

Yes I remember Mr. Price very well. I was so afraid and intimidated by him. He taught at the college level which at the time I thought was way over my head. I guess he was trying to prepare us for college. I also had Mrs. Crooks....Oh the memories.

Donna McKinnon
08/16/15 02:25 PM
#56

The information I received did not say anything about reservations for the Dinner Reception, However, Jessica Landerberg at the Ex Student Assn. would have all the details. Her number is 512 840-5629. It would be fun is we could be seated togeter.

Are any of my classmates from the class of 1961 attending the 50 year reunion for the University of Texas class of 1965 next month in Austin? Dates are Thursday Sept. 17th through Saturday September 19th. My husband and I are planning on going. You can register through the Texas Exes Assn. Activities begin at Scholtz Beer Garden on Thurs and end on Sat. evening at the California vs. Texas football game with lots of activities on Friday also. Hope to see some of you there.

Carolyn Riba Tillery
08/17/15 09:01 AM
#57

I really appreciate all the kind comments and good wishes! I feel very fortunate to have attended AHS with all of you and the many diverse classmates of our class. The high demands and quality of both our peers and the faculty, I confess, were very intimidating to me at the time, however, I credit it for some of the successes I have had. It certainly pushed me and provided me with models of success. This website has been a wonderful reminder of that...I love seeing what everyone is doing and keeping up as best I can...I don't find time to comment as much as I wish...with all the compelling day to day stories and past stories. I hope someday to be able to attend one of those luncheons...sounds like great fun!
08/17/15 11:25 AM
#58

Carolyn, Linda Prentice Dill, Bette Boyd John and I are going to the banquet only - on Friday evening. Hope to see you there.

Marilla Black King
08/17/15 12:15 PM
#59

UT Reunion. I'm going to the banquet on Friday night also. How can we reserve a table - does anyone know? Should we just get there early?
08/17/15 03:24 PM
#60

Dave, it was good seeing you at Jeff and Juaneva's 50th.

Good too seeing Billy and Kay Faris (newlyweds actually) also.

Hadn't talked to Kay since we were at Mathews Elementary.

Getting set to go back to MT for a bit -- horses this time and not after the

wapiti.

Sorry I missed your signing. We guys had to leave the Jamar's some early so I

didn't get to follow up on getting one -- no no, it wasn't my nap time.

Please let me know how to get a signed copy.

As I said, it's great to know a few of us of the Class of 1961 have such

accomplishments.

(If George's art wasn't so pricey, I'd like one or so of his paintings.)

Interesting too that Robert Leffingwell filled me in on why George Butler was

nicknamed "Bootleg." And there I had thought it was about booze and not Rebels

football.

Bob(by) White
08/19/15 09:49 AM
#61

Bob...it was great and surprising to see you...another Maroon at a Rebel affair! Living south of the river in Rollingwood, I had many close friends at Travis. Thanks for asking about the book: You can get a signed book two ways:

Order one from Amazon, Barnes & Noble, or pick one up at Bookpeople or Malvern's Books and send it to me at 414 Oakhill Dr., Conroe, TX 77304 and I will send it back signed.

or

send me your address and $11.52 ( $7.80 is my cost for my book + $3.72 postage)

and I will mail it to you. BTW: I will do this for any Maroon that wishes to have a signed book.

Many thanks ole (not old) friend!
03/21/21 02:06 PM
#62

Dear Friends:

I'm sorry to be the bearer of sad news.

Will Holford, the son of our old friend, Bill Holford, made a Facebook post that Bill passed away on March 12th. His obituary is here: https://www.dignitymemorial.com/obituaries/austin-tx/william-holford-10096625. There will be a memorial service for him on Saturday, April 10, 2021, at 11 a.m. at River Valley Christian Fellowship, 1224 Highway 71 West, Bastrop.

Bill's obituary included the following: "In lieu of flowers, the family requests that memorial donations be made to the 11th Armored Cavalry's Veterans of Vietnam & Cambodia scholarship fund: 11th ACVVC, c/o Ollie Pickral, 571 Ditchley Rd., Kilmarnock, VA 22482-3316, https://www.11thcavnam.com or Feed the Need Missions, https://feedtheneed.org/donate-now/, PO Box 1542, Bastrop, TX, 78602."

Before retiring, Bill was a successful mortgage banker for many years. In addition to being classmates at Casis and O. Henry, he and I also served together as acolytes at the Church of the Good Shepherd on the southwest corner of Exposition Blvd. and Windsor Road. I remember Bill as a smart, energetic, and fun guy, and I'm very sad that he's no longer with us - Warren Miller, CPA, CFA, Lexington, Virginia.
04/03/21 03:45 PM
#63

Mickey Reed: My choice is for Lupe"s Tortilla.
04/03/21 05:01 PM
#64

I go for Lupe's also....or Jack Allen's either one...just make sure they will reseve a table large enough for us each month...and I for one have missed everyone and hope to see you all on the 20th... I have it on my calendar hahaha...just in case
04/19/21 10:47 AM
#65

I will be at the lunch tomorrow April 20th...have sent messages but apparently they aren't getting to Mickey.

Terri Leshikar Caldwell
11/07/21 01:25 PM
#67

I am sorry to report I found this obit for Kay Anderson in the Houston Chronicle this morning. I did not find her on the list of classmates? Another unique and accomplished member of our class leaving us.
11/08/21 09:13 AM
#68

Sorry to say that this Stephen F. Austin was in Houston. I don't know if I can imagine our drill team in Scottish kilts.

Joe C.
11/08/21 03:03 PM
#69

HaHa, very good point I missed!

Thanks Joe!
11/09/21 10:44 AM
#70

Dave,

The other Stephen F. Austin High Schools aren't as old as ours and, so, the folks from others should all get "woke" and change their school's name.

There can be only one!

https://www.youtube.com/watch?=M4Lv82l6Q6Y
11/10/21 09:44 AM
#71

If memory serves (and now it doesn't always give good enough service to merit leaving a tip!), the Maroons traveled to Houston to play that SFA one fall. I remember because the band also went on that trip. I think it was probably our junior year, but I'm always prepared to be corrected these days. Fortunately, I just had my regular 2-hour, every two year follow-up on a long-term study by the VA, U of Washington and Kaiser Permanente on changes in memory function and cognitive ability, and they say I'm still at the 97th percentile of memory and cognitive function for an almost 79-year-old. Other systems may be breaking down, but at least I'm still aware enough to understand and remember the decline! Best wishes to all!
03/01/22 09:01 AM
#72

Happy Birthday Mickey! I always remember your birthday for some reason , maybe because its so close to mine! Friends for over 70 years! Wow...Next year we celebrate making it to the big 8-0 Yikes! But we both are healthy and happy that is God's blessing to both of us. So celebrate my friend! Love, Maryneil
06/21/22 09:34 AM
#73

Good Morning,

Does anyone still have one of these tee shirts? Plain white tee shirt with our whole class picture on it. Somehow mine has disappeared and I'm 'all shook up' not having mine. If someone happens to have one and no longer wants it I'd love to have it.

Thanks for reading and I sure hope to see all of you at our 60th reunion on November 5th, 2022.

Terri Leshikar Caldwell
06/22/22 02:15 PM
#74

Hey there Dear Terri L.

Hope u r very well !!

If u can't locate one of those Class Tee shirts remember there is always Body Painting !!

Very best, Charlie
06/22/22 04:53 PM
#75

oh Charlie, you haven't changed a bit. A wrinkled tee shirt I'm willing to sport, but keep what I can of this wrinkled body covered up...but thanks I'm doing well and hope that you are also. Please try and come to the reunion
10/07/22 04:51 PM
#76

Please note that Howard Dearing passed two years ago.

Gary J Mabie
10/09/22 11:30 AM
#77

Here is the obit for Howard Dearing. Needs to be posted to the In Memory section:

https://www.dignitymemorial.com/obituaries/hamilton-tx/howard-dearing-10171388
07/14/23 02:18 PM
#78

John Yokie passed yesterday. He and Marsha resided in Bloomfield, NM.

Services are pending.

I grew up with John and he was the Best Man for Niki and I. In 1964.

We will miss him.