Austin High School

Class Of 1961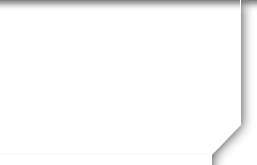 Dave Parsons
Profile Updated:
April 21, 2020
| | |
| --- | --- |
| Residing In: | Conroe, TX USA |
| | |
| --- | --- |
| Occupation: | Professor/Coach/Poet |
Children:
Robbie:U.T.Arlington B.S. Music bus./ Rice Univ. M.A Science Teaching, Teaching in Columbia, MO.

Brandy:U.T.Austin More…B.A. English/Psch./ U.T.Med. Dallas PhD Psch. Austin practice.

Laura:SHSU B.A. Advert./TxA&M M.A. Counseling, Counselor, Magnolia West High School

Allison: Dental Assistant, on leave to have many grandchildren for us.

Grand Kiddos: William, Hunter, Max, Halley, Juliet, Palmer,Campbell, Hollis, Hasten.
| | |
| --- | --- |
| Military Service: | U.S. Marine Corps Reserve |
Comments:
Joined the Marines after high school...returned to attend U.T. and SWTSU, where I have a BBA. After opening and managing a haberdashery(Dave Parsons Menswear) and an Ad Agency(Parsons & Moore) in Austin for several years, I moved to Houston to teach Marketing and Coach Basketball/ Baseball at Bellaire High School, where I had the privilage to be on Coach Ray Knoblock's staff when he won one of his many state championships in 1979. I moved to Conroe to be Mgr./Pro at Conroe Racquetball Club. I soon after, reopened an Ad Agency with my wife, Nancy (www.graphicdesigngroup.net) with clients in Houston, New York and Washington. In the mid-eighties, I studied with poet, Stanley Plumly in London, afterwhich, all my ad writing sounded like poems and all my poems sounded like ads, therefore, I quit advertising and pursued a graduate degree in poetry at U. of Houston. I have been teaching Creative Writing and Kinesology (Racquetball/Handball) at Lone Star College-Montgomery since 1992, where, I also Coach their Racquetball/Handball Team. I have four poetry books still in print (Editing Sky & Color of Mourning, Feathering Deep, David M. Parsons New & Selected Poems) and I was fortunate to have been inducted into The Texas Institute of Letters in 2009 and proclaimed 2011 Texas Poet Laureate by the Texas Commission on the Arts/Texas Legislature. Ironic...check out my School Story. On August 3, 2013 the City of Conroe and the arts community erected a bust of me by sculptor Craig Campobella in Founder's Park by the town square...mot humbling...I felt like I should have worn my coveted Spam-a-lot souvenir T-shirt that says on the front, I'M NOT DEAD YET.
School Story:
I did not get to graduate on time with everyone because I failed Senior English (I believe my Teacher was Ms. Slatton?) and had to go to Summer School...a great irony to me now that I am a college English Teacher.

Random memory: Chopped beef sandwiches from House Park Bar-B-Q after athletic practices.
What's on Your Bucket List?
Return to my favorite job of my entire life: Lifeguard at Barton Springs...those mornings when I had to open the pool and there was no one there but me and the springs...'course, there was also the topless sunbathers later in the day, too.
What Have You Learned for Sure:
I have experienced some monumental failures in my life: early on I screwed up a wonderful marriage causing a divorce, I took a great business I had built from scratch to a bankruptcy, and I had a stroke that took some of my vision away and many other smaller items, and in every case, I was propelled by the failures to attempt something I would never of thought of or tried to do...seems to me if I am careful to remember where the "potholes" I step in are, I fare well.
What Words of Wisdom both Ground and Lift Your Life:
"How old would you be, if you didn't know how old you was?"

Satchel Paige