Austin High School

Class Of 1961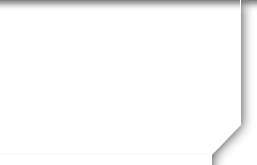 Terri Leshikar Caldwell
Profile Updated:
January 23, 2014
| | |
| --- | --- |
| Residing In: | volente, TX USA |
| | |
| --- | --- |
| Spouse/Partner: | Jay (AHS class of 1956) |
| | |
| --- | --- |
| Occupation: | FINALLY RETIRED :) |
Children:
Trey Caldwell born October 6, 1970
Grandchildren:
Jace, Nov. 11, 1999
Grace, Feb. 24, 2005
Comments:
Finally left UT in August 2013...YAAAY!! Jay and I live in Volente about a mile from the lake house that my parents bought before the dam was built. I love it out there and hate how it is growing.

I love what little time I do get to spend with my grandchildren and wish I could spend more time with them. They are God's true blessing.

After high school, I started working at UT. Worked there till Trey was born then was off for 10 years...came back in 82' and have been working since. I've been in the electrical engineering department for 9 years and do the course scheduling, textbooks, course instructor surveys, all grades, enter in all 12th day information, collect and enter the syllabi's...eat bonbons..jk...it keeps me busy and off the streets...so I'm thankful I've not been in the rounds of layoffs.

Our life together has had plenty of bumps in the road but we've survived. We've moved around for Jay's jobs and have lived in Dallas, Houston, El Paso and Odessa. Now life has calmed down and life is good. We have had in the past 5 dogs and 6 cats at one given time. We are now down to 2 dogs, one rottie Roxie and one mini-doxie Hallie...2 cats Crickett and Bella. They are our at home kids and it's a hoot to watch Roxie and Hallie playing together.

We go to San Francisco every year and spend around 10 days there. In 2006 we found a house to rent with a view of the city, big deck, fireplace and we each have our own bedroom and bath. Even has a garage. We love our time there and can really relax....I feel like a 'native' there now HAAAAA.

I would love to retire and just stay home and work in the yard, cook and have the grandkids over more. But that's not in the future....oh well, so far I'm healthy and that's a true blessing.

Can't wait to see everyone at the reunion...WOW 50 years .....amazing how time flies.

Seems like yesterday walking the halls of the REAL AHS :) LOYAL FOREVER...
School Story:
I LOVED high school...the social part ....not the 'schooling' part haaa....I couldn't wait to get there and see all my friends and especially Don. You know back then the nights were an eternity until the next day. Now nights, what nights...seems they just aren't there anymore...goes by way too fast.

And then waiting till lunch to hop into 2 cars so all of 'our' group could go to Holiday House. How was I to know that years later I would end up marrying Jay who worked as a manager there along with David Kerbo. Then later on Barton Springs ...setting up the policy that you couldn't hang around cars....BOOOO...I told him he caused me many heart aches from that.... :) And to think I have the recipes for all of those delicious things Holiday House served :)

I remember spending detention time for 'skipping' school with my friends and Ms. Breedlove getting mad at us and didn't let us do it together because we were having fun...mean ole woman. We would drive by AHS in Sandra Ott's truck "Ole Yeller" and honk and wave....wooohooo :)

Slumber parties, come as you are parties...walking down the railroad tracks where MoPac is now in our 'jammies'. Sneaking out to go paper houses...yes, those were some great times.

Had art class with Char and George....appears they paid more attention than I did...or maybe I just don't have that talent ...ya think???

I LOVED my days at AHS and wouldn't trade them for anything. I am truly blessed to have the same friends I literally grew up with. Many memories were made...just wish I could remember all of them.

The accomplishments that have been achieved by our class is absolutely outstanding and very impressive. I truly believe we must be the best class that has ever graduated from AHS :-) YAAAY for the class of 1961.

Until April 29th LOYAL FOREVER and I can't wait.
What's on Your Bucket List?
on it or in it haaaaaaaaa
What Have You Learned for Sure:
that YOU are responsible for your own happiness...no one else is