The AGLCA, America's Great Loop Cruisers Association, is the premier source for information about the Great Loop. This membership-based organization hosts rendezvouss, seminars, e-mail system, an extensive bookstore, and an online Looper Locator system for folks on the Loop. To visit the ALGCA site, click on the logo.
---
---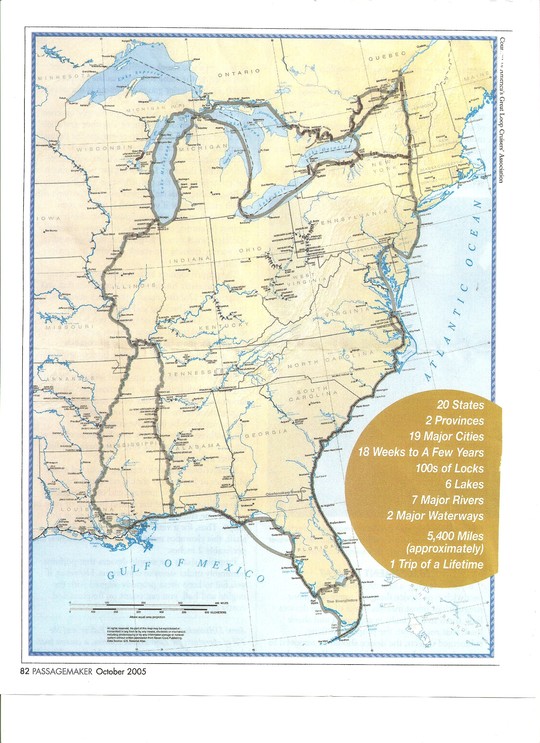 This is the basic map of the Great Loop. It is approximately 5700 miles long. It passes through 20 states, 2 Canadian Provinces, 100s of locks, 6 lakes, 7 major rivers, 2 major waterways, the Gulf of Mexico, and the Erie Canal. The time to complete the Loop varies from a few months to several years. Some crusers complete a part of the loop, go home, and come back next year to continue. A trip to the Bahamas is one of the interesting side trips. The trip has been made by trawler, cruiser, jet ski, and sailboat.
"Map used with permission, Raven Cove Publishing."
---