John Carroll High School
Class Of 1984
ANNOUNCEMENTS
•

Reunion was a success!

What a great weekend we had. Officially we had 86 classmates at The Tower on Saturday night although there were a few late night appearances too. All in all, everyone had a great time. Photos of the event will be coming soon.

Please feel free to post any photos you have the of the weekend's festivities.
Class of 1984 Reunion Weekend September 25th to 27th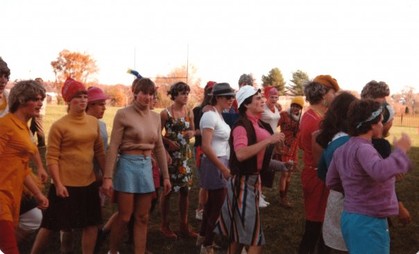 Welcome to the John Carroll High Class Of 1984 Reunion Website. You've found command central for our reunion weekend. On this site you can RSVP to all the reunion activities, catch up with classmates and add notes and photos about yourself and your JC days. We'll be adding more and more content as we get closer to the reunion and will post photos from the weekend and will share comprehensive contact lists after the reunion.
Tell your friends and plan for a fun weekend of memories and laughs with the class of '84!