Benton Harbor

High School




Class Of 1969
The Benton Harbor High School Class of 1969 celebrated its 50-year reunion on July 27 at Lake Michigan Hills Golf Club. In attendance were,
First row: Willie Pearl Towns Thomas, Rehga Bolden Hodge, Kathy Payne Piltz, Char Hyma Geary, Sondra Schachtmeister, Roxy Flaugh Carpenter, Peggy Radom, Linda Champion Miller, Patricia Trautman Moon, Jane Mitchell Pallas, Gisela Krajewski Holtz, Nancy Platt Goodyear, Roger Csepregi, Lenore Henry Taylor, Lionel Moltimore, Phyllis Ingraham Grimes, Vicki Brown Baker, Erika Wappler Large, Janice Kolberg Costanza, Robin Harper Porter, Etta Ross McKenzie, Donna Borah Clark;
Second row: Cathy Brown Weatherspoon, Elaine Steele Perry, Mae Webb Barnes, Glenna Merrill Doak, Carol Siewert Keen, Karen Hahn Platts, Alice Vaughn Rosebud, Sharon Lee Chapman, Cheryl Sernau Anthony, Connie Schmidt Binsz, Deborah Gerlach Yetzke, Joyce Bilton Gronau, Marcia Toms Dunnigan, Beth Shewman Avery,Cindy Weber Bos,Gail Gebhard, Nancy Retz Hipskind, Pam Murphy Harper,Della Pool Kesterke, Joanne Frost McMullen, Lorraine Holub Mikesell Rose Cohen Undem, David Luhrs, Selene Seewood Anderson, Vickie Watson Richey, Karen Hill Dye, Betty McKinney Thomas, Brenna Carnegie Rizzardi, Leslie Johnson Moon;
Third row: Sally Ehrhardt, Doug Anthony, Trudy Walker Butler, Georgia Moss, Nancy Peppel Chiba, Johanna Keipke Rakauski, Cora Lieberg Herrman, Deborah Loomis Bigelow, Darrelyn Pittman Thompson, Carol Muller Cartwright, Joyce Swartz O'Connor, Susan Thomas Rendell, Donna Binnion Gipson, Carole Veersma Wier, Linda Ruwe Lindley, Corliss Cole Allen, Barb Seats Hall, Mattie McKinney Brooks, Loretta Thompson Adih, Daisy McCoy Reed, Lorenzo Cross, Linda Meyer Ross;
Fourth row, Jan Platts, Sue Anne Sundin Mitro, Ron Reed, Pat Partridge, Jim Singer, Lionel Williams, Alan Rumney, Carolyn Abston Walters, Cindy Phairas Athanassopoulos, Victor Valenti, Jeff Tobian, Van Noll, Bruce DeSchaaf, Chuck Corliss, Jeremiah Fowler, Mike Caropepe, Bev Sprague Miller, Bill Bittner, David Benson, Anthony Stokes; fifth row, John Kolaskey, William Atkinson, Buzz Mesirow, Greg Edinger, Dave Machemer, Gary Coon, Mike Rowe, Mike Birkholm, Greg Weidler, Brad Ullig, Jeff Johnston, Steve Bannow, Steve Brewer, Malcom Butler, Dennis Rupp, Mike Roberts, Ron Taylor, Rick Bell, Curvie Burton, Kurt Doroh, Steve Dye.
Not pictured are Ricky Cobb, Bill Goodwin, Melba Harris Lewis, Epson Johnson, Linda Kellams Bazor, Marcia Rudley Whitelow and Martha Smits Emlong.
Photo provided / Class Photography
WELCOME TO THE CLASS OF 1969 WEBSITE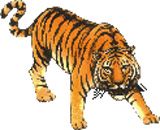 Classmates only can view profiles of other classmates once they register.
Announcements will appear at the top of the home page. If anyone has an announcement to post just follow the instructions under "Post Announcement" in the left column.