Wenonah High School

Classes of 1948 - 1958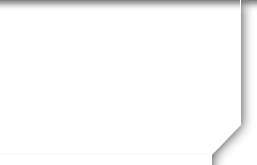 Mary Elizabeth Woods
Profile Updated:
February 19, 2011
| | |
| --- | --- |
| Residing In: | Albuquerque, NM USA |
| | |
| --- | --- |
| Occupation: | Retired Secretary, Minister, Chaplain |
Children:
Allan David Woods, born 1956
Arnold Woods, born 1958
Your Wenonah Community:
Riley Station: 3328 Laurel Avenue, Southwest, Birmingham, Alabama
Wenonah Memories:
My memories of Wenonah High School have dwindled, in light of serious health problems down through the years.

My most significant memory and prideful moment came when my twin sister, Martha Woods (Bruno) won an essay contest during our 1949/1950 school year. Out of three major categories--grades 8-9,
10-11, and 11-12, respectively, Martha won First Place in the 8-9 category.

The event caught us all by surprise, because I believe it was the first time a Black student had competed against an all-white group of students in any competitive field.

Martha wrote her essay on "What My Home Means to Me." She applied the finishing touches to her submission on the deadline date, and Mr. Johnson delivered the completed product. Wenonah High School won $100.00; Martha was given a cedar chest by Sokol's Furniture Store. Her picture appeared in the "Birmingham News," after an interview with columnist Alice Billings Walker. A
northern newspaper also picked up the story and published it, along with her photo. I think Martha still has the cedar chest.

And I can never forget how those "mean" teachers shaped my life. Mrs. White and Mr. Kennedy exposed me to more than academics. They provided an atmosphere of professionalism and skills that served as the foundation of my secretarial career.

Mr. Johnson's words in our English class, "Why don'tcha know," have been etched in my being since the first day I heard them. His persistent requirement that I had to 'know' the answer to every question he asked, drove me toward high regard for the English language. I must admit that my correct grammar usage has diminished significantly.

And I would shake every time I saw Mr. Nunn, because I was so mischievous and into trouble all the time, that my guilty conscience would reflect the misbehavior. When he would head toward a group of girls or boys, I would lead the pack running to the bathroom. We had to come up with another plan of escape because Mr. Nunn would follow us directly into the girls' rest room.

Who could forget Mrs. Bailey's reading and explaining "Baerwolf" to us, while we were mostly snickering and not paying much attention, because we didn't think all those fancy stories were important!

David Williams brought us to laughter when he asked Mr. Battle, "Is that light on in there or is that your head shining?" Some of us, especially my twin sister and I, thought joking was funny, but we learned the hard way that it wasn't. Mr. Battle was a kind, gentle man who took his teaching seriously.

I remember Miss Woods (Cooper) ordering Martha to get out of the door. Martha responded, "I'm not standing in the door; I'm standing in the door space." Soon afterward Miss Woods pointed toward the desk and said, "Now you set it in the seat space."

Somehow I got assigned to hall duty one day, and made the 'mistake' of entering Eraskus Humphrey's name on the 'list.' After he had been called in by Mr. Nunn, he found me and said, "I'm going to get you after school is out." I was the twin who flirted with the boys and would hang around to talk with them after we were dismissed.

On that afternoon, though, when Martha came out to join me, I was already at home! Running all the way, thinking Erasmus was hot on the trail coming after me, I was out of breath when I reached our house. And, I didn't tell my mother about it, because she probably would have called the office and provoked Erasmus to get me one day.

Miss Tolbert, Mrs. Oden, Mr. Sommerville, Mr. Felder, Mrs. Stewart, and all of our teachers were great. They instilled in us qualities that can't be found in many academic settings today. I will always hold fond memories in my heart for Wenonah High School and all of my wonderful teachers and fellow students.
After Wenonah
Wenonah State Vocational Trade School, Birmingham, Alabama - Student, 1953 - 1955

Huntsville, Alabama: The Alabama A. and M. College - Secretary - 1955 - 1956

Fayetteville, Tennessee: Donaldson Hospital - Secretary, 1957

Birmingham, Alabama (1958-1966):
Holy Family Hospital - Secretary; Wenonah State Vocational Technical School - Secretary; Social Security Administration Payment Center - Clerk

Albuquerque, New Mexico (1966 - 1988):
The Atomic Energy Commission - Clerk; Sandia Laboratories - Secretary; The University of New Mexico - Student; Graduated, May 1988.

Denver, Colorado (1988-1990):
The Iliff School of Theology - Student

Boston, Massachusetts (1990-1991):
Urban Ministry Internship; Fellowship provided by the Fund For Theological Education, New York, New York. Assigned to Church of the United Community, Roxbury, Massachusetts.

Denver, Colorado (1991-1994):
The Iliff School of Theology - Student; Graduated May 1992. Ordained by the United Methodist Church, June 1992.

Goode Centennial UMC, Commerce City, Colorado - Pastor
from 1992 to 1994. Retired on Disability.

Albuquerque, New Mexico (1994 - Present):
Presbyterian Hospital Clinical Pastoral Education - Student, 1995-1996). Certificate of CPE (Chaplaincy);
Presbyterian Hospital - Chaplain; Laurel View Healthcare Services - Chaplain; Lovelace-Sandia Hospital - Chaplain;
University of New Mexico Hospital - Chaplain).

Suffered CVA (stroke) in 2004; on disability ever since, but continue to perform certain sectarian rituals when health permits.

April 2005 - Attained Board Certified Chaplain status with the Association of Professional Chaplains, Convention held in Albuquerque, New Mexico.

May 2007 - Present: Resident, The Albuquerque Grand Senior Living Center (Assisted Living Care).

NOVEMBER 2010: I am still residing at the Albuquerque Retirement and Assisted Living Facility. On October 22 of this year, the seventy-sixth dimension of my life made its debut out of my physically ill, but spiritually filled, life here on this earth. Despite all the ups and downs of varying degrees of physical and mental disorders, God has seen fit to allow me this extended time to carry out my earthly tasks according to His divine will. For this I am truly grateful.

The president of our resident council has appointed me Chaplain, and I am able to perform some activities and church rituals.

FEBRUARY 18, 2011

This literary piece is an autobiographical sketch I wrote for Allan's web site on January 15, 2011:
(See Announcements)