In Memory
H. L. Ammons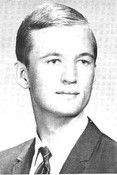 HL died Friday, January 3, 2014. He and sweet Margaret Dubois married in August 1971. They were blessed with 2 sons, Ed and Will. A memorial service is planned for 2:00, Tuesday, January 7, 2014 at Stroud's Funeral Home in Clute, TX.
HL was a member of The Fighting Texas Aggies Band and served our country in the U.S. Marine Corp.
********************************************************
FROM The Facts, Vol. 100, No. 312 Monday, January 6, 2014:
HAROLD LANKFORD AMMONS, JR.
H.L. Ammons, Jr. 63, of Freeport passed away on Friday, January 3, 2014. he was born on November 29, 1050 in Stephenvillie, Texas to his parents, Harold, Sr. and Bettye Ammons.
Harold graduated from Brazosport high school in 1969. After high school he attended Texas A & M University where he was a very proud member of the Fighting Texas Aggie Band. Harold worked for PSI for 25 years and was a ham radio operator with the call sign of KD5ZTD. He also had a great passion and love for hunting and fishing.
He was preceded in death by his parents.
Harold is survived by his loving wife Margaret, two sons Edwards Ammons and Will Ammons and wife Tanya, two grandchildren Joshua and Tatalie Ammons and his "best friend" Red.
There will be a memorial service held at Stroud Funeral Home on Tuesday January 7, 2014 at 2:00 P.M.
Memorial online condolencesd may be sent to www.stroudfuneralhome.com/.