In Memory
Nancy Carrier VIEW PROFILE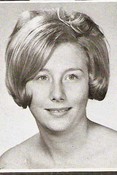 Nancy Ann Carrier, 67, of Humble passed away on May 14, 2018. Funeral services will be 1:00 p.m., Friday, May 18, 2018 at the Lost Prairie Baptist Church with Rev. Tracy Sims officiating. Interment will follow in the Lost Prairie Cemetery. Larry Walker, Bobby Kubitza, Bubba Walker, Blake Walker, Brady Walker, Jacob Kubitza, Logan Kubitza, Jeff Spencer, Marc Spencer and Tommy Sims.

Nancy was born January 1, 1951 in Freeport, Texas to Percy and Frances Lucille Sims Carrier. After graduating from Brazosport High School in Freeport, she continued her education, graduating from Southwest Texas University with a Bachelor's degree. Nancy spent the next 36 years teaching at North Belt Elementary School in Humble. Teaching wasn't just a job to her, it was a career that she thoroughly enjoyed and found very rewarding. She enjoyed it so well that after retiring, she returned to North Belt Elementary as a volunteer.

Nancy was very artistic and creative. She loved knitting, crocheting, making wreaths and, even more, the blessing she received in sharing those beautiful scarves and wreaths with family and friends. She also enjoyed collecting beautiful glassware and bird feeders.

Although she was raised in the city, she took advantage of every opportunity to visit her family in Limestone County; she loved the country. Nancy loved nothing more than being with her family and learning as much about her ancestors as possible. She was the genealogist of the family and had gathered information that went back many generations.

She was preceded in death by her parents, Percy and Frances Carrier; sister, Jan Spencer; and brother, Jerry Carrier.

Nancy is survived by two sisters, Paula Jean Carrier of Seabrook, TX and Peggy Walker and husband, Larry of Groesbeck; one niece, Trish Kubitza and husband, Bobby of Mart; nephews, Bubba Walker and wife, Amanda of Groesbeck, Jeff Spencer and Marc Spencer both of Freeport; great nephews, Jacob Kubitza, Logan Kubitza, Blake Walker and Brady Walker; great nieces, Brylee Walker and Meghan Spencer; and one great great niece, Bristol Walker.
Click here to see Nancy's last Profile entry.