In Memory
Edward Kubala
Edward Kubala was killed in an ATV accident August 8 in Fort Collins, Colorado. Edward and his brother James along with Tyler, James' son, while riding trails in Colorado. Pray for the family as they go through these tough times.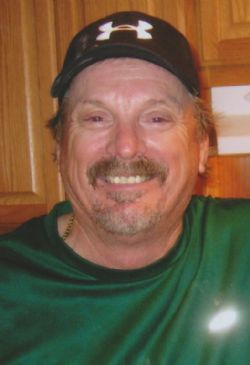 Edward Joe Kubala
Edward Joe Kubala
July 6, 1950 - August 8, 2016
Edward Joe Kubala, 66, passed away on August 8, 2016 in Pagosa Springs, Colorada in a tragic accident while on vacation with family. He was born in Freeport, Texas on July 6, 1950 to Julius and Betty Kubala. He graduated from Brazosport High School in 1969 and attended Brazosport College where he received his Associates Degree in Industrial and Commercial Pipefitting.

Edward married Shirley Coleman of Freeport, Texas in 1983 and had their daughter Lauren Kubala in 1988, the couple later divorced in 1994.

He was a member of St. Jerome's Catholic Church in Clute, Texas. He worked for ICS for 37 years and was preparing to retire within the next year.

Edward will be remembered for his warm personality and his "happy go lucky" attitude. He enjoyed playing pool, Astros and Texans games, spending time with his daughter, and barbequing for friends and family. He was deeply loved and will be greatly missed by his family and many friends.

Edward survived by his daughter Lauren Kubala of Austin, Texas; sister Alice Podraza of Clute, Texas; brother James and sister-in-law Lena Kubala of Angleton, Texas, and nephew Tyler Kubala of Houston, Texas. He preceded in death by his mother and father Betty and Julius Kubala and brother Raymond Kubala.

Visitation and rosary will be held Sunday August 14, 2016 at Lakewood Funeral Home from 5:00pm to 8:00pm with the rosary starting at 6:30pm. Funeral services will be officiated with Father Jim Lynes, Monday August 15, 2016 at 10:30am at St. Jerome's Catholic Church.

Pallbearers will be Lyndon Hill, Glen Philips, Joey Creswell, Ryan Gatlin, Thomas Sladecek, and Michael Daude. Honorary pallbearers will be Gary "Bevo" Gatlin and Don Wilson.

In lieu of flowers, the family asks that you make memorial donations to St. Jerome's Building Fund 201 N Lazy Ln., Clute, Texas 77531 and/or the SPCA of Brazoria County 141 Canna Ln., Lake Jackson, Texas 77566.