Broken Arrow High School

Class Of 1973
Reunion 2008 Photos
Have fun looking through the many photos that various people took at the 35-year reunion. If you missed it, you will see that you do not want to miss the next one -- as it was great fun. And, it was also good for the soul to see so many who were such a large part of our formative years. Friendships developed as children and even as high-schoolers really can last a lifetime.
Be sure to let us know if there are any corrections that are needed on this page such as wrong names or spelling errors.
-- Dale Housely and John Causey
Front Row: Janette Penick Jones, Larry Covington, Connie Janway Covington, Joyce Bogart Sanders, Steve Arnold, Jack Impson, Glena Megee Taylor, Sharon Selleres Dunn, Jamie Vernon, Jim Slemaker, Judy Hamilton Allen, Gina Wood Honeyman, Patti Jeffs Scrader, Cheryl Conner Flusche

Row 2: Tom Towry, Pam Harrison Doran, Jerry Crow, Connie Ohler Eckstein, Allison Oliver, Sharon Atkins Crenshaw, Kerin Harper Todero, Terri Jones Casey, Cindy Anderson Rojo, Teresa Anderson Cross, Donna Gleason Richey, Lynn Hammock McConnell, Jan Essner Johnson, Debi Timmons Brim, Keith Perry, Kelly Lawson, Dawnelle Harmon Lawson, Danny Goss

Row 3: Joe Parker, Carl Trehus, Tom Nelson, Mike Helm, Mike Belford, Vicki Turner Anders, John Flanagan, Leland Grubb, Robby Kirk, Marla Davis Seritt, Jana Cluck Murphree, Cindy Bullock Adams, Jera Burghart, Gina Gicaletto Parker, Kelly Rake

Row 4: Floyd Griffith, Mark Lee, Gary Chandler, Mark McKay, Randy Rutherford, Richard Roller, Johnny Moore, Dale Housley, David Henderson, Rebecca Chasteen Howeth, Terry Sawyer, Russ Keller, Gayle McCausey Seidel, Mitch Johnson, Dan Helm, Paul Little, Richard Kekahbah

Back Row: Ron Lambeth, John Causey, Steve Curley, Jackie Colwell, David Birchett, John Lay, Terry Dashner, Gary Skocdopole, Harold Neal, Linda Helm Dysert, Roger Hale, Steve Meier, Devereaux Jones
Due to size restrictions on this page, only some
of the reunion photos are shown below.
To view a larger collection of the reunion photos,
click on this link: Reunion 2008
Note: Clicking the link will take you to a different web site
and it will open in a new tab or window.
Click on the thumbnail to view the full-sized group picture.


Pat Sorensen and Luther Flanagan (older brother of John Flanagan)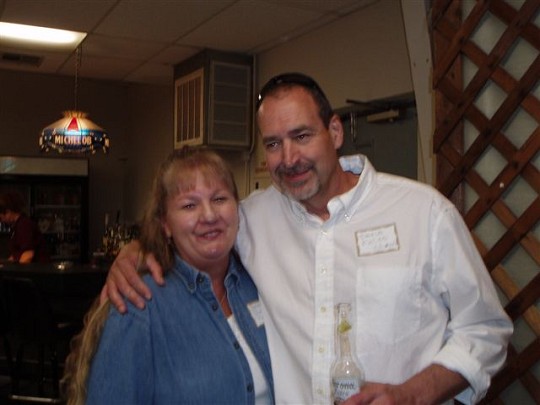 Donna Gleason Richey and David Fulps
Leland Grubb and Mike Belford
Sheree Turner, Karen Hickey Schoen and Rebecca Chasteen Howeth
David Fulps, Allison Oliver and Catheigh Robinson Fulps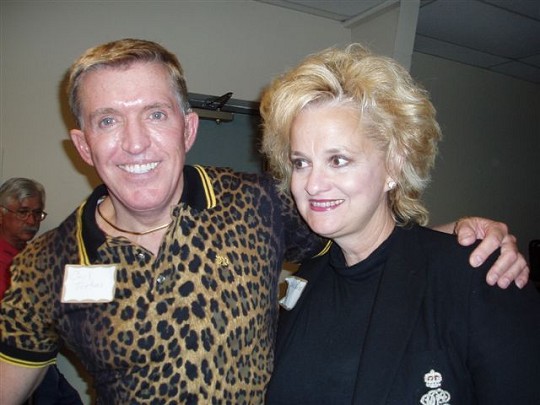 Carl Trehus and Tana Parks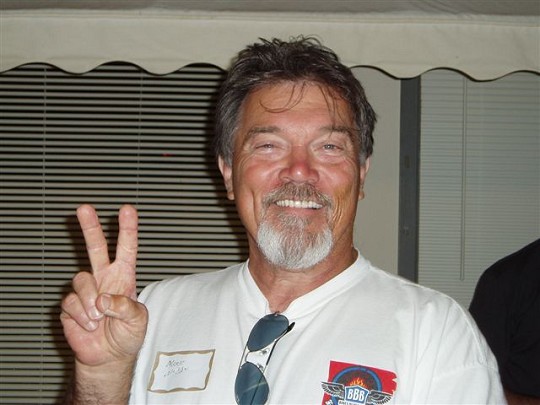 Mark McKay
Gary Skocdopole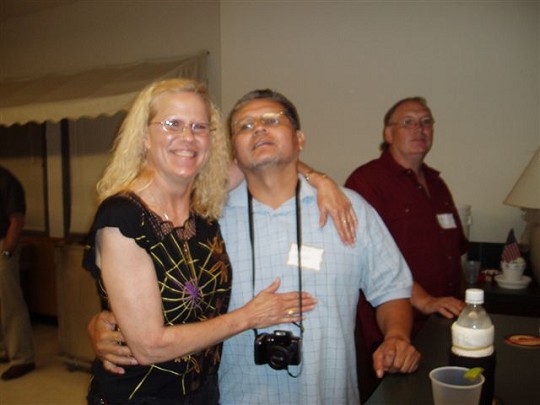 Diana Henry and Jack Impson
Jana Cluck and Her Husband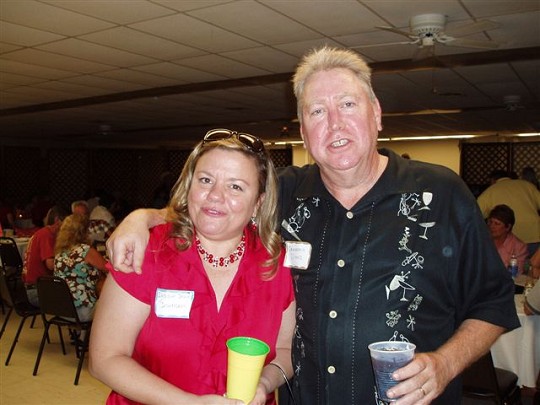 Devereaux Jones and His Wife Debbie
Robby Kirk
Kelly Rake, Leland Grubb and Jack Impson
Kelly Rake, Leland Grubb and Deby Rake
Allison Oliver and Gina Gicaletto Parker
Steve Curley, Jim Slemaker, Dave Henderson, John Causey and Devereaux Jones
Devereaux Jones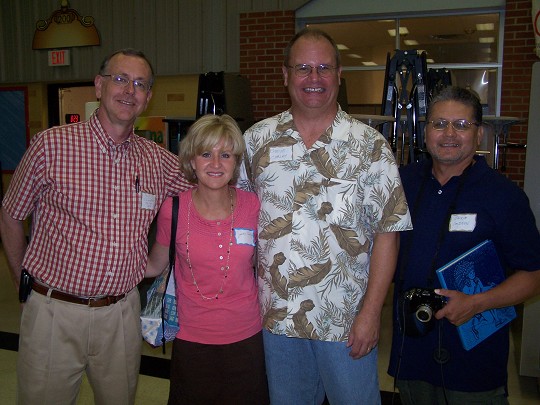 Gary Chandler, Judy and Steve Curley and Jack Impson
Jan Essner Johnson, Lynn Hammock McConnell and Donna Gleason Richey
John Flanagan and Steve Arnold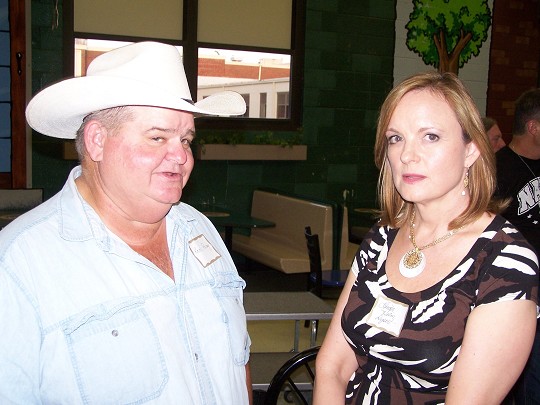 Keith Perry and Linda Helm Dysert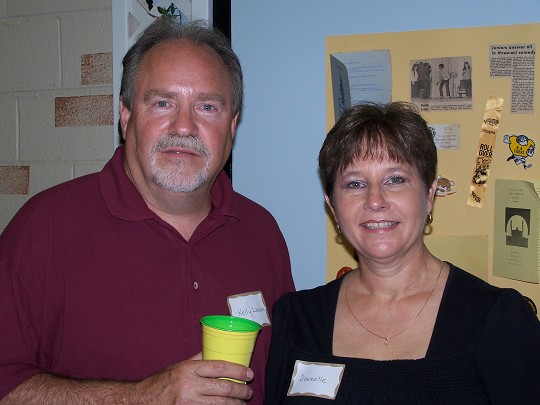 Kelly Lawson and Dawnelle Harmon Lawson
Ron Lambeth and Tamela Jones Lanier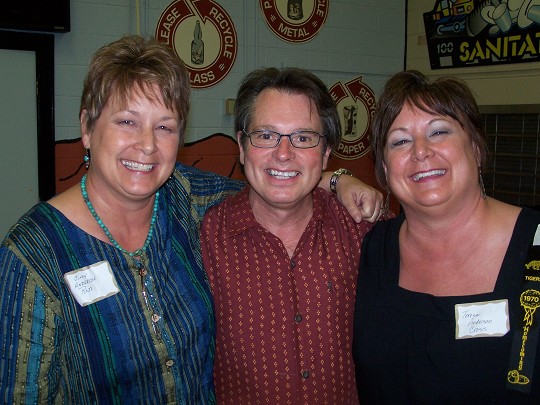 Cindy Anderson Rojo, Leland Grubb and Teresa Anderson Cross
Leland Grubb, John Causey and Mike Belford
Linda Helm Dysert, Leland Grubb and Cheryl Conner Flusche
John Causey and Brenda Sumner Dirks
John Causey and Linda Helm Dysert
Sharon Atkins and Jim Slemaker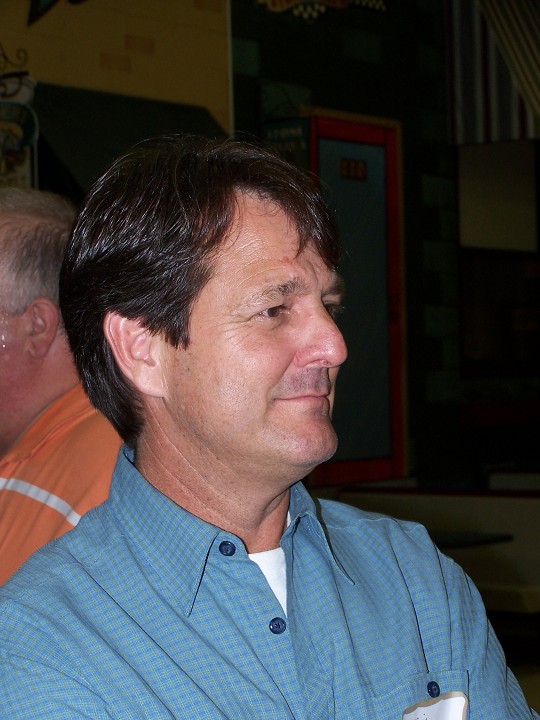 Jim Slemaker
John Causey
Dale Housley and wife Judy
Kelly Lawson's back, Dawnelle Harmon Lawson and Steve Arnold
Roger Hale
Tom Towry, Mark McKay and wife
Tom Towry, Mark KcKay and wife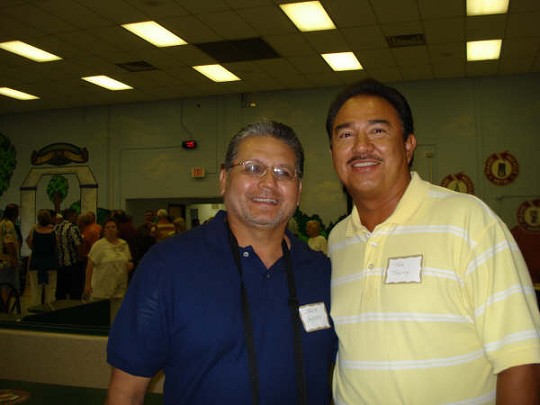 Tom Towry and Jack Impson
Devereaux Jones
Tom Towry and Keith Purtell
Danny Goss
Joe Parker and Roger Hale
Roger Love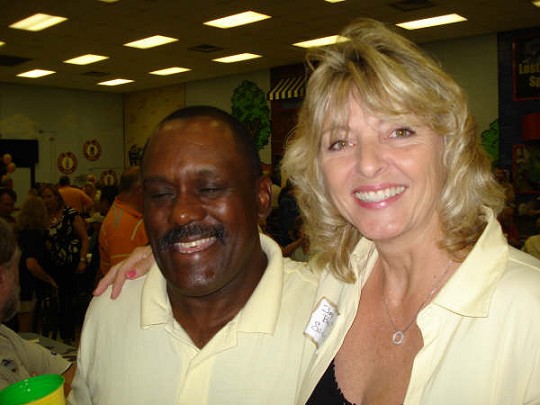 Roger Love and Joyce Bogart Sanders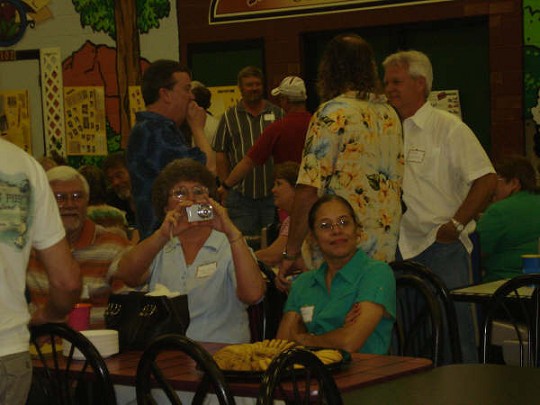 Vicki Turner Anders, Saron Atkins, Robby Kirk, Randy Rutherford, Steve Meier and John Moore (hand over mouth)
Larry Covington and his wife Connie Janway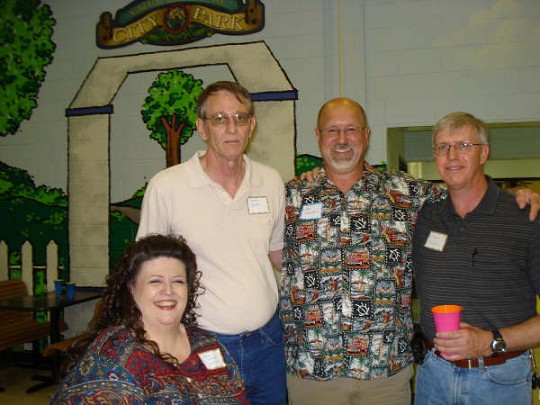 Sharon Sellers Dunn, Dale Housley, Ron Lambeth and David Burchett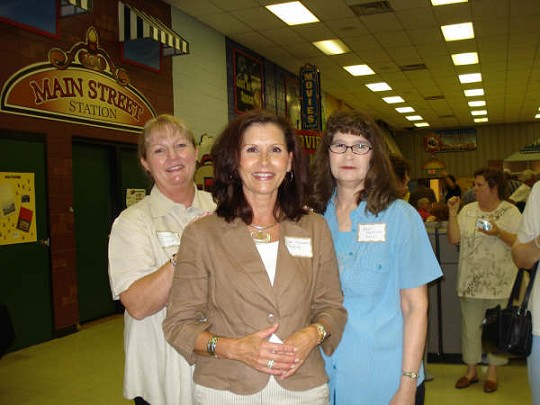 Donna Gleason Richie, Debi Timmons Brim and Pam Harrison
Gary Powers and Tom Towry
Gary Powers, Terri Jones Casey, Glena Megee and Keith Purtell
Tom Towry and Terri Jones Casey
Keith Purtell, Tom Towry, Harold Neal and Keith Perry
Sheree Turner and her husband with Becky Chasteen Howeth
Gary Powers
Kelly and Dawnelle Lawson and the back of Jim Parker (standing behind Kelly is Mark Lee)
Gina Gicaletto Parker and her husband Jim Parker
Gina Wood Honeyman, Mark Lee and Richard Roller
Jamie Vernon and Mike Belford
Steve Curley, Steve Arnold and Jim Slemaker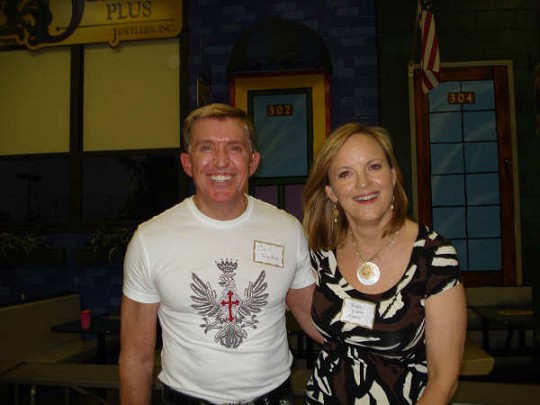 Carl Trehus and Linda Helm Dysert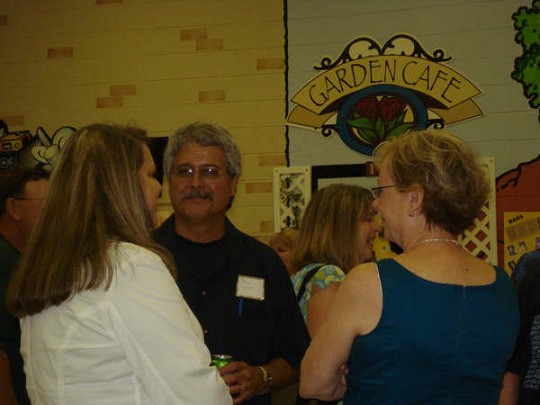 Jackie Colwell, Paul Little and Connie Ohler
Paul Little, Allison Oliver and Jan Essner Johnson
Gina Gicaletto Parker and Janette Penick sitting, Richard Roller and Gary Chandler's back standing
Tom Nelson, Danny Helm, Mike Helm and Robby Kirk
Ron Lambeth and Jerry Crow
Diana Henry, Catherine Robinson and Karen Hickey Schoen
Jera Burghart Foley, Vickie Gilmore, Cindy Bullock Adams and Gyle McCausey Seidel
Floyd Griffith and Gary Skocdopole
Connie Ohler and Sharon Sellers Dunn
Vicki Turner Anders
Pam Harrison's Sister, Becky Chasteen Howeth, Pam Harrison (sitting: Jana Cluck and Marla Davis Seritt)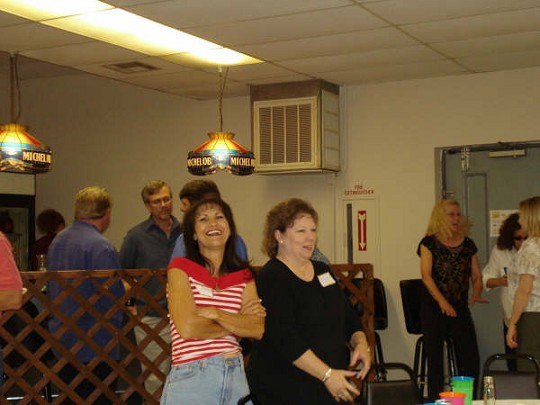 Judy Hamilton and Terri Jones Casey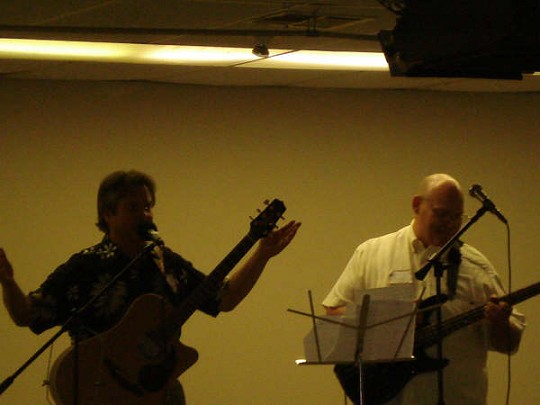 Leland Grubb and Mike Belford