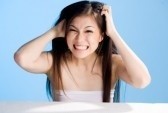 I DO THIS, HOW??????
Now that you've found the site, Bookmark it or put it in your Favorites.
PRIVACY
All contact information you enter into this website will be kept confidential. It will not be shared or distributed. Your address and phone number can't be seen by classmates unless you grant permission on your profile - see bottom of your profile page where it says "Profile Visibility". When someone clicks on your name, the only contact information they will see is your city and state, and what you enter about yourself on your profile page. Your email address is not viewable, though an email can be sent to you using the contact box at the bottom of your web page. If you send a message to someone through their profile, they will see your email address so they can respond, but the recipient's email address will not be shown.
FINDING YOURSELF AND GETTING YOUR PROFILE STARTED
(Please read all the way down to Advanced Information before you start.) You will need to activate your individual profile in order to access the members' pages. Start by clicking on the Alumni Profiles link. This will take you to a page with all the alumni names, including yours. Find your name and click on it. Follow the prompts to update your profile. The password that you enter during this process will be used as your login password. Once you've registered, you may personalize your page with information, such as what have you been up to since graduation, school memories, your family, and photos. For ideas, or maybe a chuckle, go to the first classmember on the Profle list, "Sample AAClassmate".
The site Administrator has entered the information we have about you. If any of this is incorrect, please change it by clicking on the "Edit Profile" and/or "Edit Contact Info" links. Only the site Administrator may upload or change your class picture. If we don't have one for you, you may email it to "Contact Us".

If you click "Remember Me" after you log in, you will not need to log in next time. in case you can't remember your password, click on: "Forgot Password?". Your password will be sent to your regular email inbox.
You may log in from computers, other than your home computer, by entering your password. If you cannot find your name on the Alumni Profiles page, please contact us to have your name added. If you went to school with us, but did not graduate with us, we'd like to include you. Please let us know about yourself or others at the Contact Us link.
If you change your email address, snail mail address, or phone number, please update those in your profile so we will have your correct information. We want to keep this data current for years to come.

Always check back with the Home page, for current information and announcements.
Click on the Lancer to go to the Alumni Profile Page to find your name.

ADVANCED INFORMATION BELOW
To upload photos to your profile page:
Log into web site.

Go to "Member Functions" in the second block on the left.

Click on "Edit/Upload Photos".

Click on "Upload New Photo".

Follow directions that appear.
America Online Users: In some circumstances you may experience problems with uploading images. If you do, please switch to your regular Internet Explorer, Firefox, or Safari web browser instead when you wish to perform image uploads.
To upload video and/or You Tube to your profile page:
On You Tube, make sure your video is showing in the play box. Example: you want to put the Muppets Mahna Mahna video on your site (if you want to follow along, the web address is https://www.youtube.com/watch?v=QTXyXuqfBLA&feature=related).
To the right of the video you'll see a gray box, and near the bottom of this box is the grayed word "Embed." And just below that a long horizontal white box that contains the code for the video. When this code is placed in the Video box on your Edit Profile page, the video player with your video will appear and classmates can view it from your page. Here are the steps to get the code on your page:
With your mouse, left click once on the white window that contains the code. It should turn blue. (Alternatively, you can move your mouse across the box until all the code turns blue.)

On your keyboard hold down the Control key (Ctrl) and click the letter C key. This copies the code.

On your Edit Profile page, locate the box "Videos."

Place your cursor inside the box and left click with your mouse.

Now press the Control key and the letter V key on your keyboard. The Embed code will now appear in your box. The code should look like this:

<object width="425" height="344"><param name="movie" value="https://www.youtube.com/v/QTXyXuqfBLA&hl=en&fs=1&color 1=0x234900&color2=0x4e9e00"></param><param name= "allowFullScreen" value="true"></param><embed src="https://www.youtube.com/v/QTXyXuqfBLA&hl=en&fs=1& color1=0x234900&color2=0x4e9e00" type="application/x- shockwave-flash" allowfullscreen="true" width="425" height= "344"></embed></object>

In your Video Description box just below, enter a name for your video or something about your video, like: "What's a Mahna Mahna? Who cares?" This will appear just below your video.

Now click the Save button and go view your page.

If you need help please email me and we'll see if we can figure it out. I'm not a whiz at this part! Diana Brabham Denholm