The following is an obituary Judy found. It of Claire Terhune's husband. In it is mentioned thdeath of Claire in 2011:
In Memory of

David Michael O'Hara

July 6, 1935 - September 1, 2015

Obituary

David Michael O'Hara
July 6th, 1935 – September 1st, 2015


David M. O'Hara, of Orleans, MA, passed unexpectedly on September 1, 2015 at the age of 80. Son of Daniel Francis O'Hara Sr. and Mary Veronica O'Hara, David was born and raised in Brooklyn, NY and spent his summers in Breezy Point, NY. David attended parochial schools and graduated from St. Michael's DHS in 1953. David attended Saint Bonaventure University in NY from which he graduated in 1957 Cum Laude with a BA degree in Philosophy, much to the relief of the Monsignor. David then attended Harvard Law School; however he decided that studying the law was not his calling.

David spent many hours on the beach and in the water, working his way up from Lifeguard to Manager at the Silver Gull and Breezy Point Beach Clubs in Breezy Point, NY. David's wanderlust, love for adventure, and general misanthropic disposition inspired him to take positions in management and sales in Denali National Park, Alaska, Chicago, and California. He was a passionate environmentalist and naturalist and was truly moved by the power and vastness of nature.

David returned to New York to be closer to his family, smog, and his bride to be: Clare H. Terhune, also of Brooklyn, NY. David said his life truly changed when he met his bride Clare. After a long courtship and a promise of adventure the two were married on February 21, 1970. David settled into a career as a bond broker in Manhattan, working for Cowen & Co. and Mabon Nugent & Co. While working in finance, David took positions in San Francisco, Manhattan, and finally in London where he opened the UK branch of MKI Securities and turned it into a successful venture. He and his family lived in London for several years while spending their summers in Chatham, MA and traveling. David and Clare made Cape Cod their permanent residence when David retired. David loved his family dearly and was devoted to his wife of 41 years. David was devastated by Clare's passing in 2011.

David is known and remembered for his love of laughter, travel, adventure, lively discourse, Literature, Latin, Philosophy, sports cars, excess, the great outdoors, his acerbic sense of humor, political rants, hatred of Boston sports teams, general curmudgeonous, and overall command presence. Above all, David was a devoted husband, father, brother, uncle and friend. His absence will be truly felt by all who knew and loved him.

David is survived by his loving daughters Rachel O'Hara of Brewster and Katie O'Hara of Barnstable; his siblings Patricia Paul Cyril of Brooklyn, NY, Daniel F. O'Hara Jr. of Bluffton, SC, and Paul J. O'Hara of Colorado Springs, CO; as well as many beloved nieces, nephews, and godchildren.

A Memorial Service will be held at 1 PM on September 13th at Saint Christopher's Church in Chatham, MA. All are welcome. In lieu of flowers, at the family's request, please make a donation in David's name to the Sierra Club Foundation at www.sierraclubfoundation.org. And here is Clare's obit:Clare H. O'Hara died peacefully on Friday, November 4, 2011 surrounded by her family at the McCarthy Care Center in Sandwich.
Born in Brooklyn, NY in 1945, Clare attended Parochial school, St. Catherine's College and the University of Kentucky where she studied Fine Arts and Education. Clare spent her early career as a teacher in Brooklyn prior to becoming a full time mother; then dedicating her time to her children and their education. Her interest in charitable work began during her time in London. Upon her return to the US, Clare worked tirelessly in Development for several Cape Cod non-profits including the Homeless Prevention Council where she ended her career. Over the course of her 22 years on Cape Cod, Clare served on the Board of Directors of the Cape Cod Women's Organization and the Friends of Monomoy Theatre. Clare also served on the Board of Directors of the Cape Cod Community Media Center where she produced numerous television programs, including the Women Creating series which she co-produced and was awarded a Lifetime Television award. She was active in her church and her community, served as Secretary of Stage Harbor Yacht Club and was a former member of the Vestry at St. Christopher's.
Respected by all and loved by many, Clare was passionate about life and cherished her family, many friends and colleagues. Ever the optimist, she cheered, encouraged and comforted those around her. Unfailingly kind and caring, Clare lived her life with dignity and grace and met her death in similar fashion.
Clare will be greatly missed and forever remembered. She is survived by her husband David, daughters Rachel and Katherine, sister Doranne, and numerous nieces, nephews and cousins all of whom loved her dearly.
A memorial service will be held at St. Christopher's Episcopal Church in Chatham, MA on Saturday, November 19, 2011 at Noon; reception to follow in the Parish Hall. Donations in Clare's memory may be made to St. Christopher's Episcopal Church or to Hospice & Palliative Care of Cape Cod. For online condolences and directions,please visit www.nickersonfunerals.com
Tahoma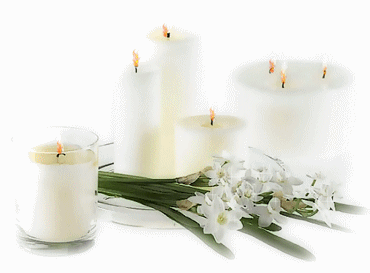 vThis is for those of us who I know have lost love ones in the past few years. -- No, this is for all of us !!
LIFE GOES ON
No matter how we try to stop it in a moment that we cherish,
No matter how we try to catch a day before it fades away,
Life goes on.
God made it that way so we wouldn't linger,
In a pleasant time that is no more.
We have more to see, more to do. I have to be me, and cannot boo-hoo.
Even though I may not know what is in store for me
God knows and will make it be.
I take comfort in that I am being led by the Most Holy Spirit and being fed.
I won't allow this to be stolen from me
For I say to the Evil One, I will not pay your fee!
Life goes on.
Thank you Lord for being there for me;
Giving me the strength that I can now see.
Not as clearly as I would have liked. Please, Lord, all I'm trying to say
Is that I will not give up the fight
To remember him as you would have me do;
And go on with his blessing and Yours, too.
Yes, Life Goes On.
And I would not have it any other way,
Because of Your Love for me in the sway.
Oh, rain upon me Lord, and Reign upon me again
The sweet blessings of Your Protection
Even when You do it without my detection.
I have to say, "I love You Lord, I love You, and I love You !!
Life goes on.
--Barbara Ecker
Claudia , Montelione.

Obituary

Claudia Ann Montelione, 68, of Lake Winola passed away at her house Friday evening. She was born in Brooklyn, Ny on April 8, 1946 the daughter of the late Louis Francis and Madeline Montelione. After graduating from St. Angela Hall Academy, Claudia went on to be a legal secretary for the majority of her life. In her retired years, she fancied herself a facilitator of living your Natural American Rights. She says, "The older I got, the wilder the 'ride' became, but it's all good :-) I'm an incorrigible truth-seeker and it got me into hot water more than once. Though that wasn't pleasant, I think I came out mentally & spiritually 'cleaner' and stronger than before. Life is all about maturing in our divine beings through our experiences." Claudia is survived by daughters Francesca Montelione and Lisa Mooney both of Lake Winola, sister Johanna Elias of Brooklyn, Ny, and a brother Francis Montelione, of NJ. A celebration of Claudia's life will be held Sunday August 31, at the Harding-Litwin Funeral Home 123 W. Tioga St. Tunkhannock 18657 from 1pm until 3pm. For direction or online condolences please visit www.aplitwinfuneralhomes.com
On March 7, 2014 Dr. Paul Edelman, husband of Joan (Malerba) Edelman died from complications of a stroke he experienced one week earlier. I am so sorry to have to relay this. Those of you that attended our 50 yr reunion met him. Dr. Paul and Joani were married for 32 years. More details shall follow as I receive them.
For those of you who knew my best friend, significant other:
Jim Phillips
(1936-2014)

This is not a poem or a prayer,
Just something I would like to share.
I knew a man that had a way,
What it was I cannot say.
He was kind and sweet,
Stong and tough,
But never rough;
The kind you'd be glad to meet.
Full of integrity,
He exuded dignity.
Pleasent to the eye,
He was called on high.
In this life and in the next,
He can always say he did his best.
Feeding people with food and thought,
He shared of himself things that could not be bought.
I will always remember what he gave to me,
And hope and pray, I may come close to knowing his way.
He was my best friend, companion, and more,
Truly special down to the core.
What he imparted will never be lost.
In my mind's eye, I will always love him, no matter what the cost.
A man of the West was he, a Spirit to the world he'll always be.
--Barbara Ecker
I'm sorry to have to say that
Frank Parra,
Anee Iorio Parra's husband of 42 years, died Aug. 27, 2012. He had been battling a serious illness for over a year. Any further news or an obituary will be posted if Anne so chooses.
Paula Parizzi


Paula Cravero
Paula Cravero, of 2917 28th Ave. A, Moline, died at home Monday, Nov. 15, 1999, after a courageous battle with cancer.

Services are 9:30 a.m. Thursday at DeRoo Funeral Home, Moline, and 10 a.m. at Sacred Heart Church, Moline. The Rev. Robert Rayson will officiate. Burial is in St. Mary's Cemetery, East Moline, with military rites conducted by Moline American Legion Post 246.

Visitation is 3 to 8 p.m. Wednesday at DeRoo Funeral Home, Moline, with a Christian wake service at 6:30 p.m.

She was born July 16, 1945, in Brooklyn, N.Y., to John and Providence ``Bobbi'' Parizzi. She was graduated from Newton College of the Sacred Heart in 1967. Paula was then commissioned as an ensign in the United States Navy where she earned the Navy Achievement Medal in the Bureau of Naval Personnel. She also worked for the Census Bureau as a budget analyst.

She met and married Joseph Cravero while in the Navy and celebrated their 30th wedding anniversary last Dec. 21. Paula had three beautiful children whom she loved dearly: Joseph, Anthony and John Cravero.

After moving to Illinois, Paula attended Black Hawk College and St. Ambrose University. Paula went on to the University of Iowa, where she earned her MBA in 1991 and was first in her graduating class. She worked as a staff accountant for William Huckfeldt in the early 1980s.

Paula was a professor in the accounting department at Black Hawk College for the past 17 years, where she had been a past president of the faculty senate and a past chairman of the department. She was named Accounting Professor of the Year in 1995 by the Illinois Society of CPAs. Paula was a member of the Western Illinois University Accounting Advisory Committee.

She loved teaching accounting and truly loved every one of her students. A scholarship in her name is going to be opened at Black Hawk College. Memorials may be made to the ``Paula Cravero Scholarship Fund.''

Paula was, and always will be, the perfect hostess. She loved the beach, Mexico and flowers.

She is survived by her wonderful family, including her husband, Joe; and her sons, Joseph, Anthony and his lovely wife, Ann, and John and his special friend, Shayla McNeill; her dear sister, Joan Martin, and her husband, Rodger; her wonderful niece and nephew, Erin and Lane Martin; her very devoted sisters-in-law, Loretta Sabio and Dorothy Holahan; Loretta's wonderful children, Brett and Doreen, V.J. and Kim, and Dorothy Sabio; and her extended ``family'' of very dear and special friends and students. Paula will always be in our hearts and in our prayers.
Eileen McLoughlin
Eileen Claire Rave, a longtime area resident, died peacefully at home, Wednesday, August 30, 2006, with her family by her side. She was 61 years old.
The daughter of the late John and Lillian McLaughlin, she was born August 13, 1945 in Brooklyn, N.Y. On June 26, 1966, in Flushing, Queens, she married Ronald Rave.
A family statement reads: "Eileen was a thoughtful and loving woman with a great sense of humor. She enjoyed reading and doing crafts. Many of her crafts that she made went to her family and friends. Family always came first. She was a dedicated and devoted mom and nana who delighted in caring for her children and those left in her care at school."
Family and friends are invited to call from 2-4 and 7-9 p.m. on Friday, September 1, 2006 at the Applebee-McPhillips Funeral Home, Inc., 130 Highland Ave., Middletown.Eileen is survived by her husband of 25 years, Ronald Rave; beloved children: Eric Rave and his wife, Christina, of Otisville, Lauren Baker of Middletown, Karin Kehlenbeck and her husband, Daniel, of Huguenot, and Jo-Ellyn Sancinella and her husband, Michael, of Middletown; five cherished grandchildren: Christopher, Noah, Login, Kylie-Rose, and Gianna; and two sisters, Catherine Creed and her husband, Thomas, of New Hampton, and Maureen Tenenbaum and her husband, Michael, of Los Angeles, Calif.; and her nieces and nephews: Adam, Daniel, and Claire Tenenbaum, and Dara and Ross Creed.
A Funeral Service of Remembrance will take place on Saturday, September 2, at 10 a.m. at the funeral home. Burial will follow in St. Joseph's Cemetery, Middletown, N.Y.
Memorial contributions in Eileen's name may be made to Hospice of Orange & Sullivan Counties, Inc., 800 Stony Brook Court, Newburgh, NY 12550 or to St. Jude's Children's Research Hospital
Cathleen Marie O'Reilly
1945-2007
Cathleen was born the fifth of twelve children. Her older sister, Peggy, as well as a younger sister, Clara Angela, are also alumnae of St. Angela Hall Academy. After graduation Cathleen attended college for awhile. She later worked for many years as an executive secretary at a bank on Long Island. In 1968 she moved with her mother and siblings from Brooklyn to Amityville where she resided until her death in October, 2007. Her family stated that she was very creative and loved the arts. Cathleen is survived by her sisters and brothers as well as many nieces and nephews.
Josephine Baglino
Josephine Anne Markes
Josephine Anne Markes, 61, of Lancaster, originally of Brooklyn, NY, died unexpectedly on Sunday, January 6, 2008 at Lancaster Regional Medical Center.
Born in Brooklyn, Josephine was the daughter of Ruth (Tewell) Baglino and the late Samuel J. Baglino. A homemaker, she was a 1967 graduate of Fordham University where she earned a Bachelor of Science degree in Education. She was a devout member of Sacred Heart Church, and a volunteer at Sacred Heart Parochial School. While in Queens, NY, she enjoyed singing in her church choir. She had a soft spot for animals.
Josephine was a dedicated grandmother and took great pride in raising her two grandsons, Allen and John Paul of Lancaster.
Surviving in addition to her loving mother and grandsons are a son, Joseph S. Markes of Lancaster; and a daughter, Adria R. Markes of Reading; a granddaughter, Danielle; two sisters: Raffaela Alcaro, wife of Ernest of Howard Beach, NY; and Nancy Manco of Whitestone, NY. She was preceded in death by a son, Henry J. Markes.
Relatives and friends are invited to attend the viewing on Thursday from 6:00-8:00 p.m. at Charles F. Snyder Funeral Home, 414 E. King St., Lancaster. The Holy Rosary will be recited at 7:30 p.m. Mass of Christian Burial will be held on Friday at 10:00 a.m. at Sacred Heart of Jesus Catholic Church 558 W. Walnut St., Lancaster, PA, with Fr. Michael Grab as Celebrant. Interment to follow at St. Joseph New Catholic Cemetery. Please omit flowers. Memorial contributions in Josephine's memory may be sent to a fund established for Allen and John Paul at Sacred Heart Parochial School, 235 Nevin St., Lancaster, PA 17603.
Veronica Schinn Krop
summitted by:
Death Notice or In Memoriam
KROPP - Veronica M. on May 1, 2012. Beloved wife of George H. Kropp. Loving mother ofCynthia Foley, Christopher and Matthew Kropp. Cherished grandmother of Julia, A.J., Olivia, Meghan, Christopher, Ava and Emma. Best friend to Marie and Aunt K. Reposing Thursday 2-4 & 7-9pm at the Robertaccio Funeral Home Inc., 85 Route 112, Patchogue. Funeral Mass Friday 9:30AM at St. Sylvesters Church. Interment Calverton National Cemetery.


Published in Newsday on May 2, 2012
Below is what her daughter posted on FB.
Jim Phillips -- February 18, 2014
(Barbara Ecker)
Dr. Paul Edelman -- March 7,2014
(Joan Malerba Edelman)

If you are aware of a Classmate who should be added to this page please let us know.