UNIVERSITY OF SAN CARLOS - Main Campus

Department of Economics | Class Of 1983



Not a member?
JOIN HERE
Find and click on your name.

WHO'S ONLINE NOW
No registered users are online right now.
UPCOMING BIRTHDAYS
WHERE ARE THEY NOW

WHERE WE LIVE
Who lives where - click links below to find out.

1 lives in New York (USA)
1 lives in Abra
1 lives in Cavite
1 lives in Cebu
2 live in USA
2 live in Australia
1 lives in Italy
22 live in Philippines
1 location unknown
1 is deceased



Show Classmates on map
JOINED CLASSMATES
Percentage of Joined Classmates: 57.1%


| | | |
| --- | --- | --- |
| A: | 16 | Joined |
| B: | 12 | Not Joined |
(totals do not include deceased)
MISSING CLASSMATES
Know the email address of a missing Classmate? Click here to contact them!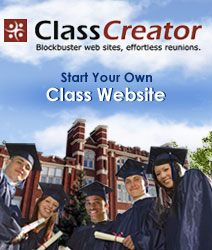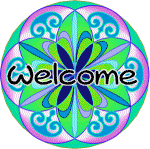 to the Official web site of the
University of San Carlos – Main Campus,
Economics Class of 1983.
"Science in the study and service of society."
This site will serve as a platform to
reconnect with people who matter –
our friends, classmates and batch mates,
rekindle lost friendships and
renew the lost contacts and
strong bonds that were formed all those years.
It has been said, "a person without knowledge of
oneself is like a tree growing without roots."
Each of us has some knowledge and memories
about our amazing batch and our dear old school
and we hope that we all will continue
to share it with each other.
Over time, we have forgotten so many things
and often we somehow have those that
we remember all scrambled together.
Through this web site, we can hopefully
improve our memory as well as fill in
the gaps in our own memory banks
and preserve our heritage for those who come after us.
We look forward to hearing from you soon
and for those who have already joined, please stay in touch.

http://twitter.com/usc_economics83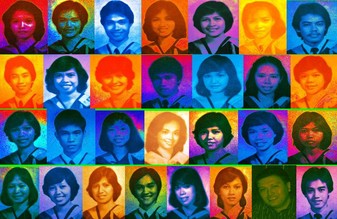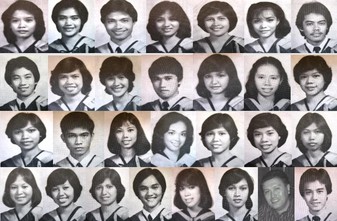 Plugin supplied by Your Christmas Countdown

The 1st USC-Economics Grand Alumni Homecoming
The 1st USC-Economics Grand Alumni Homecoming Fellowship night and dinner was held last Sunday, July 11, 2010 at the Waterfront Cebu City Hotel and Casino. I gathered from Alex Campilan, an alumnus from the 1983 graduating class, a dear friend and batch mate, that the event was very successful. The turnout was impressive for a first time alumni homecoming – a HUGE CONGRATULATIONS and KUDOS to the organisers and the organising committee for a job well done!
To continue, of the seven hundred or so Economics graduates since 1960, evidently more than a hundred or so attended the milestone celebration. I learned that all the graduating decades were visibly represented by the different batches. Well done to all of you for taking the time and effort to attend this once-in-a-lifetime affair!
There were the pioneers or the graduating class of 1960; the 1970's group led by Ching Remedio was well represented; the 1980's were very much visible with the lively batches from 1983 with Alex Campilan and Manolette Dinsay, 1984 with Sol Veloso and Arlene Donaire and 1985 with Ofelia Odilao and Jun Puno, to name a few and with graduates coming from as far as the US and Manila; the 1990's and 2000's decades had the largest turnout I was told.
The evening and the proceedings were enjoyable being with the company of old friends and acquaintances reminiscing the wonderful memories from years back and the chance meeting of friends from the Cebu Business community who discovered that they all came from the same Department! It was terrific and heartening to learn that most of the Economics graduates have been successful in more ways than one in their chosen careers; it seemed like the Economics graduates have found or discovered the answers to Life's questions which are not found in the many textbooks we were perusing over all those academic years!
Furthermore, I have been told that the ladies in the house seemed to look prettier and younger than when they were in school! Is it because they are content with Life's gifts, or they are more in tune with Life's up and downs, or is it because the eyesight of the men who attended the ceremony have deteriorated in varying degrees? Whatever it might be it seemed like time has a way of softening the rough edges, as they say, or tempering the standards of perfection! You know the saying 'looking good is the best revenge' so good one ladies and keep it up!
Although, two graduates only represented our batch, Batch 1983, they did us very proud! Unfortunately, I would have loved to attend the festivities, however, I was already scheduled to go back to Sydney after staying a month to mourn the passing of my beloved Papa… Nonetheless, Alex and Manolette represented us and we were happy and ecstatic! I might be biased here but these two are still good 'sorts' and managed to keep their appeal intact and current. Although Alex is very happily married and not to dampen his 'marketability', Manolette is the dashing very eligible and definitely not negligible bachelor so I heard! Apparently, the beautiful ladies flocked to them and wanted to have their photographs taken with them like moths to a flame…
Moving along, Alex was also given the honour to lead the Alumni toast right after dinner. This attracted a rousing standing ovation from the alumni present. Well done, Alex! I learned, too, that it was an eloquent, fitting and lively toast that even the University President, Fr. Dionisio M. Miranda, SVD, went over to their table and thanked Alex personally. Well done!
I am still waiting for more bits and pieces to add to this article as time and the euphoria gradually subsides…
We really missed out on one momentous occasion and I am sure that for those of us who were not able to attend will have some sort of regret… Hopefully next time.
I am also urging our whole Economics family that if you have any photographs, videos, memorabilia, etc., that you would like to share with us, please do not hesitate to send it through. We are more than happy to publish it here in our web site and thank you in advance.
Well, that is all for now until more news, information, etc., relating to this event comes to hand. I hope you enjoyed reading the account(s)…
Congratulations to the Department of Economics, the organisers and the organising committee for this landmark affair! BRAVO!
Cielomar Chua
Hi Dear Friends,
We had a wonderful reunion dinner held at the Laguna Garden Café at The Terraces in Ayala Centre on January 10, 2009. Those who attended were: Cherrypie (Tacudin) Callelero, Alex Campilan, Ann (Surdano) Ancajas, Manolette Dinsay, Laura Saguin, Nathaniel Anzano, Lorena Ira and yours truly. There was lots of catching up, revelations, little chizmiz, delicious food, wonderful venue and loads of laughs. We all started first with calamares and crispy crablets; followed by crispy pata, pandan chicken, sinigang na hipon sa sampalok, laing pinangat and rice. I believe there was more "talking" than eating going on as everyone tried to reconnect, rekindle and renew friendships.
There were not a lot of changes, really, except that all of us have become more mature and wiser… The sense of friendship and humour was still quite ripe especially from those with lots of stories to tell… my lips are sealed and shall not repeat what has been said over dinner… promise! Just wait for the video exposé!
We were supposed to meet at the Cebu City Marriott Hotel for cocktails before our dinner reservation, however, only Cherry showed up with her daughter Nikka (see photos attached). I managed to reserve the only table in Laguna Garden Café that was in an alcove, which gave us privacy especially in this situation where stories were given away…
Everyone looked well and happy which was wonderful. Some had children with husbands, some had children without wives, some had children with wives, some were still available and some were not available but did not have kids… guessing game ha?
After dinner, we all went to Figaro Coffee Club for a nightcap of coffee, sweet things and more conversations. Cherry had to leave early, as her daughter was getting sleepy. After this, we all went our separate ways, refreshed, revived and revitalised with the thought that we all had a wonderful and memorable time. We hope that this is just the beginning and that we all will make the effort to reach out and say "hi" to our esteemed group.
Unfortunately, Cid, Roy, Carmen and Annie could not make it that night… Cid had to go back to Manila as classes were starting. Roy's kids had something on that night while Carmen was rostered to work. Annie had to entertain the remaining guests from her daughter's wedding on January 3. To all of you who were not able to make it, we missed you and we hope that you can all come next time.
Lastly, Ann, Lorena, Carmen (Dagat-Fuertes), Ann's husband Iking and I met on January 19 at Mooon Café at The Terraces in Ayala for dinner which they graciously paid for! Thanks groovers! Again, it was a nice gathering and seeing Carmen this time, as she was not able to join us on January 10. After dinner, we all went to Postrio for coffee and sweets and stayed there until almost midnight.
Overall, "Thank you very much" everyone for all for the warmest company, beautiful memories and lasting friendships - these are all priceless and eternal. Take good care and God Bless.
As ever,
Cielo
Custom Search
ANNOUNCEMENTS
Good morning dear Friends,
I would like to share a fantastic news with you! Our dear friend Cid Terosa is going to be given an award [2014 Outstanding Alumni "Semper Fidelis" Awardees: Scientia (Knowledge) Award] at this coming Grand Alumni Homecoming on Tuesday, September 9!
I hope you could attend the Grand Alumni Homecoming as we have a cause & reason to celebrate not only our Coral/Jade year but also to join Cid in this momentous milestone that we could all be proud of!
Have a wonderful weekend, take good care & God bless.
Me,
Cielo
PS: The graduating year in the picture is wrong & I have already called the Alumni Office on 032-2300100 (local 406) to correct it. :)
*** USC GRAND ALUMNI HOMECOMING 2014 ***
USC Alumni: "Living the Carolinian Identity as Witness to the Word."
Magkita-ay... Maglipay... ug Maghibal-anay. Dali, Apil Ta!
Tuesday, September 9, 2014
Grand Convention Center of Cebu
Archbishop Reyes Avenue, Cebu City
Cost: Php. 600
PROGRAMME
4:00 - 5:00 PM: Registration
5:00 - 6:00 PM: Awarding Rites
6:00 - 7:00 PM: Dinner / Raffles
7:00 - 10:00 PM: Entertainment / Fellowship