Chillicothe High School

Class Of 1960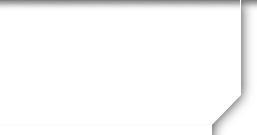 In Memory
Nancy Hanks (Britton)
Nancy Maria Hanks Britton, 81, of Chillicothe, passed away at 8:09 AM, Saturday, September 2, 2023, after a four-year battle with uterine cancer. She amazed doctors with her fighting spirit and determination, powering through four cancer treatment regimens.
She was born in a little house on State Route 207 on August 16, 1942, to the late Pearl "Billie" Patrick Hanks and the late Leroy Robert Hanks. Her parents divorced when she was young. Her mother, affectionately known as "Billie," raised her three children on Sycamore Street in Chillicothe. Nancy is predeceased by brothers, William Alex Patrick and Joseph Leroy Hanks. Baby Joseph only lived 51 days. Surviving is her doting little sister, Barbara Jean (Dave) Madru, also of Chillicothe.
Nancy graduated from Chillicothe High School in 1960. She spoke fondly of working at the Holly Shop out of high school. Nancy married David Alden Britton on March 31, 1962, officiated by Rev. Jack Norman. She later worked for Aluminum Specialty Company on West Water Street as the bookkeeper. In the early 80's she and husband, David, purchased Aluminum Specialty. When they moved the business to West Main Street, it became D.A.N.S, David And Nancy's Store. David passed away on November 13, 2014.
She was a member of the Tabernacle Baptist Church. As members of the Disciples Class, Nancy and David hosted the annual ice cream social for decades. The caring members of the Disciples Class sent many cards, texts, calls, and visits throughout her illness.
Also surviving are children, Theresa Kay (Thomas) Weakland, of Dune Acres, Indiana, and David Rafe (Cheryl) Britton, of Chillicothe. Grandchildren include Rachael Britton, Ashley Britton, Sebastian (Katy) Weakland, Alexander Weakland, Shelbey Arnold, Corbett (Brooklyn) Britton, Thomas Nathan Weakland, and Keeghan Britton. Great grandchildren include Talon, Lilith, and Paxton. Surviving is brother-in-law, Ronald (Jean) Britton, of Xenia. Special mention goes to her niece, and grand-niece, Sherrie A. Patrick, and Danielle Stanforth, respectively, of Chillicothe, nephew and niece-in-law, Joe and Tammy Britton, of New Carlisle.
To say farewell and share your stories, please stop by WARE FUNERAL HOME on Friday, September 8th, from 5:00 to 8:00 PM, and the funeral will be held on Saturday, at 1:00 PM, also at WARE FUNERAL HOME.
In lieu of flowers, you may make a donation in her memory to the Tabernacle Baptist Church.