Clayton

High School




Class Of 1978
ANNOUNCEMENTS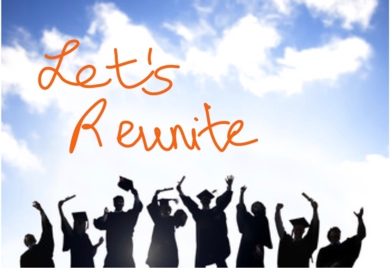 You're invited to
Clayton High School
40 Year Reunion
October 5th & 6th, 2018
Greetings classmates! As you may have read on our Facebook page, we are going full steam ahead with plans for our 40th reunion. If you haven't joined yet, please do so here CHS 78 Facebook Group . We're already having a lot of fun connecting and posting photos from back in the day.
So, while we're mostly able bodied, let's gather in Clayton for Homecoming weekend on October 5-7th, 2018.
The current plans include a Friday night meet-up in a shelter in Shaw Park in Clayton, Saturday homecoming parade, Alumni BBQ at the football game and a dinner on Saturday at Racquet Club Ladue. Friday night is alumni-only for $15 per person, Saturday Homecoming and BBQ are free and the Saturday night buffet and drinks will be $65 per person.
We hope you can make it. Check out the Registration Page for details on how to pay. If you can come by for any of these events, I can promise you a lovely and heartfelt good time.
Hope to see you that weekend!
Ellen, Louis & Nancy (Milius) and too many to list! Thank you all!
It's WAY too much fun to poke around.http://www.chs1979.org and 1979: http://chs1976.orgThere are a couple of other class Web sites you may want to check out: 1976:
If anyone knows of any other class Web sites, please post.
You know you belong to the Class of 1978 if:
Aren't all high schools empty for every Jewish holiday?

With the first cold snap each fall, when the leaves crunch under your feet, you have an irresistible urge to find a basement and stuff Kleenex into chicken wire.

You think our senior prank was the best ever (with a tip of the hat to Mrs. Beard, School Board Chair, no less!).
What are your unique qualities from our time that have shaped who you are today? Share them on the message board !