Colonie Central

High School




Class Of 1989
Registration now open for the class reunion!
Colonie Class of 1989
30th Reunion
Saturday, July 27, 2019
6pm - 9 pm
Martel's Grill
Town of Colonie Golf Course
418 Consaul Road, Schenectady, NY
$30 per person
Spouses and guests welcome
Light buffet and soda included.
Cash bar for beer, wine and cocktails.
Menu to be announced soon.
Send payment to
Amy Jasiewicz
Class of 1989 Reunion
412 Vly Road
Niskayuna, NY 12309
RSVP by July 17
Questions? contact Amy Travison Jasiewicz at
Amyjasiewicz@gmail.com
Please join our facebook group, "Colonie Central High School Class of 1989 30th Reunion."
Let's get together for a casual night at Martel's, owned by our classmate Jim Martel and his family.
This location of Martel's was completely renovated in 2014 with a beautiful bar, fireplace and outdoor patio.
Hope you can join us to celebrate 30 years!
| | |
| --- | --- |
| Martel's Grill, Colonie Golf Course | |
---
November 29, 2014
25 Year Reunion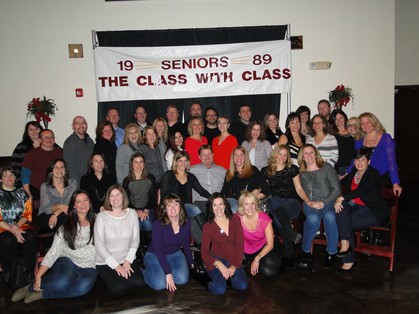 Register Now for the Class of 1989 25th Reunion!
Our reunion will be a completely informal night with lots of opportunity for everyone to chat and catch-up. We will have lots of 80's music, a fun photo booth, class memorabilia, and of course our traditional group photo!
When: Saturday, November 29, 2014
Where: Wolf's 1-11 at 111 Wolf Road (we have the private room in the back).
Time: 7 pm - 11 pm
Price: $25 per person. Includes entrance to the private room, light appetizers (veggies and dip, cheeses and crackers, garlic chicken bites and mini meatballs in marinara sauce) and unlimited soda. Cash bar.
Please include your name and the names of any guests. Include an email address if you wish to receive a confirmation that your registration was received. The names of registered classmates and guests will be on a list at the entrance to the private room.
RSVP: November 18
Thank you and hope to see you there!
_____
Please log in to your profile to be sure we have your current e-mail address. That way e-mail notices with reunion information will be sent directly to you. Encourage other classmates to update their contact information, and their profiles as well.
Since our last reunion 5 years ago, classmates have continued to discover and join the site. If you have not been here since 2009, take a look at the classmate profile section to see who has logged on since your last visit.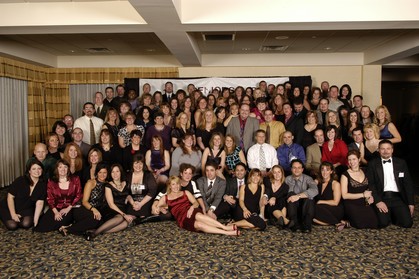 Class of 1989 - 20 Year Reunion - November 28, 2009
Thanks for joining us at the Colonie Central High Class Of 1989 web site.
If this is your first visit to the site, please find your name and create your own password to log on so that we can identify you as a "located" classmate! You can include as much or as little information on your personal profile as you want. You have control over what information can be seen, or not seen, by other classmates, the site administator, or the general public. Once you log on, wait for an e-mail from the administrator granting you full access to all areas of the site.
Check out some of the links on the left side of the screen. Take some time to post a photo on your profile, register for the reunion, start or participate in a discussion group, post an announcement, take the survey, send a message to a classmates or an invitation to join the site. And of course, you'll want to check out everyone else's profile! Stop by as often as you like to see who else has been located and created a profile. You can update, enhance or add photos to your own profile anytime.
Please bookmark this site, and e-mail the link to all of the classmates you are still in touch with. Many of you have expressed an interest in helping with the reunion, and this is the most important thing you can do to assist us. Do you have a connection with any of the people listed under "missing classmates?" Take a look at that list!
Please note: The site is not just for people planning to attend the reunion. On your profile, you can indicate whether or not you'd like to join the reunion, and there will be no pressure on classmates to attend. The site and the reunion are not restricted to 1989 graduates. Anyone who was a part of the class at any point is welcome to submit their name to join. Simply send an e-mail to the site administrator at "Contact Us."
If your name is missing, or misspelled, please forgive us! There are about 450 classmates to keep track of! You may be able to make a correction yourself on your profile page. If not, or there is no page, send an e-mail to the site administrator under "Contact Us."
Many thanks for all your support and interest in the reunion!