Mainland High School

Class Of 1989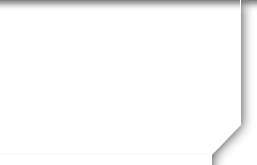 Message Forum
11/14/08 11:19 AM
#4


Thanks for getting this website together. I am trying to contact as many people that I see or speak with to let them know about it. I will help out with the reunion if you need me. I am good in the administrative arena.
11/14/08 06:53 PM
#5


I am also willing to help out with Angela. Since we are here maybe we could all get together over lunch and discuss the details. I will contact as many people as I can.
11/17/08 04:14 PM
#6


I think the music is a great idea. I think both version are good. If I remember correct Don't Worry Be Happy was our class motto. I also think some old 80's songs would be a nice addition as well. Angela Dominick-Read
11/20/08 05:38 PM
#7



FYI - New Jersey is a long way away but if you need calls made and stuff like that, let me know. I'm available in the mornings.
12/08/08 10:17 PM
#9


Any thoughts on the next meeting day. I sure you've been busy just wanted to get a heads up. Thanks, Angela
01/20/09 10:56 AM
#12



Rollin in my 5.0
With my ragtop down so my hair can blow

oh yeah...it's on. Even if I'm all big and preggars by then, I'm gettin' on the dancefloor and doing that Vanilla Ice dance. Damn, I just wish I had some acid washed jeans and some hair scrunchies.

HAH!

see you in July lovely peoples!

annette









02/05/09 10:18 PM
#13





hee hee hee!



02/11/09 04:34 PM
#15


DeDe
06/26/09 10:55 PM
#16



I got your message, it's in the mail. I will be there.
07/16/09 12:30 PM
#17



Lori Sandford
07/22/09 05:01 PM
#18



lorelei_2007@hotmail.com

Lori Sandford
07/25/09 02:15 PM
#19



You have done a great job with the website and getting everyone to reconnect. I look forward to the reunion in a few short days.
08/03/09 11:11 AM
#21



You guys did a phenominal job with everything. R.T. and I had a wonderful time and we are very thankful to have been a part of it. The weekend was beyond all expectations.

It was great seeing everyone happy, healthy and looking fantastic. I personally don't think we changed a bit, just a little bit older and wiser.

Looking forward to 25 yrs!

God bless you all,
Kelly
08/03/09 07:53 PM
#22



Thank you for a wonderful time! There was such a great turnout, I didn't even get time to talk to everyone there! Sorry I missed the other events but the cocktail nite and the dinner was really great. You guys should be proud of yourselves.
It was really wonderful to see everyone happy, healthy and living such interesting lives...and not to mention, some of ya'll are still able to break it down on the dancefloor!
See you next reunion...and of course I offer up my help again, and this time please take me up on it!

Take care everyone!
Smiles,
Annette (Moore) Massey