Mainland High School

Class Of 1989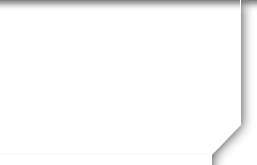 20-Year Reunion
Hello fellow '89 Buccaneers!
REUNION TICKETS ARE COMPLETELY SOLD OUT. THERE ARE NO TICKETS AVAILABLE AS ALL NUMBERS HAVE BEEN CONFIRMED WITH THE RESORT AND THE CATERERS FOR LUNCH ON SATURDAY.
PEOPLE WHO WANT TO ATTEND FRIDAY NIGHT'S EVENT BUT HAVE NOT PURCHASED REUNION TICKETS CAN PAY $20 AT THE DOOR TONIGHT FOR THIS SINGLE EVENT. THIS WILL NOT INCLUDE ANY GIFT BAG OR ANY OTHER EVENT (ALTHOUGH ALL ARE WELCOME TO COME TO THE SCHOOL TOUR). THIS $20 CHARGE APPLIES TO GUESTS AS WELL.
Friday, July 31st, 2009
We will begin the evening at 7:00PM at the Arena Sports Bar and Café (
http://www.arenasportsbarandcafe.com
). We'll have a buffet with wings, chicken fingers, and other finger foods, and we'll have exclusive use of the back portion of the facility, with the pool tables and video displays. At around 10:00PM, those who hang around will move next door to the Coliseum (
http://www.coliseumatnight.com
). This is not the same Coliseum you remember from high school – the property has undergone a massive renovation and it is the hottest spot around. Thanks to the generosity of the club's owner, we will have exclusive use of the upstairs VIP section for the remainder of the night.
Saturday, August 1st, 2009
9:30AM: Travel "Back to the Future" with a tour of the NEW Mainland High School. This was not easy to secure, for various reasons, but Dr. Cheryl Salerno, Principal of Mainland High School, has graciously agreed to open the doors to us, even offering to come in on Saturday and give us the tour herself. Many thanks also to Dr. Al Williams of the Volusia County School Board for his help in this endeavor. We will have a very special tour guide for this event – none other than Mr. Charles "Brink" Brinkerhoff! This is a family friendly event!
11:00AM: We will have a good old fashioned Buccaneer Bar-B-Que at Bethune Point Park! (Only, without the peg legs and parrots, and there won't be any of that plank walking stuff, either) We will have exclusive use of the picnic pavilion, where we will have a spread with plenty of BBQ pork and chicken, pizza for the kids, sodas, water and juice drinks, and a large inflatable water slide. This is a family friendly event!
7:00PM: We will have our semi-formal reunion dinner and dance. This event will at the Shores Resort & Spa in Daytona Beach Shores. This was the site of our 10 year reunon, and it has been remodeled completely and turned into a AAA 4-Diamond resort. You will love it!
Sunday, August 2nd, 2009
9:15AM: Brunch at Aunt Catfish's Restaurant in Port Orange. Details will be provided on Friday night. This is a family friendly event.
So, there you have it – I can't wait to see you at Reunion Weekend 2009!
Todd Fulcher