St Edmond High School

Class Of 1973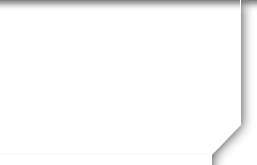 Message Forum
Welcome to the St Edmond High School Message Forum.
The message forum is an ongoing dialogue between classmates. There are no items, topics, subtopics, etc.
Forums work when people participate - so don't be bashful! Click the "Post Message" button to add your entry to the forum.
10/08/12 12:17 PM
#1

Welcome to the St Edmond High School Class Of 1973 forums. Please press "Post Response" to participate in the discussion. Be sure to click on your yearbook photo so we can all walk down memory lane!
08/08/18 03:49 PM
#2

The reunion is only 45 days away! I'd like to get a conversation going. Feel free to post pictures of your family, events that are coming up etc. and last of all let everyone know if you will be attending our 45th reunion!

I will be attending!!
08/08/18 07:25 PM
#3

Hello Class of 73!

i'm using This font Incase your reading glasses aren't right there beside you, God forbid we'd have to get out of our recliners.

Very excited about our up coming reunion, we've tried to come up with some different things to do on Saturday, Incase you aren't a golfer. I don't think you have to be a good golfer to go out to Lakeside, hit a ball or two, and hopefully just enjoying a beautiful Fall Day.

The winery is having their annual wine fest on the 22nd, from what I have heard that is a really fun day. Something for everyone, if you want to stomp grapes, go to the Soldier Creek Winery web page and get signed up, let us know what time we should be there to watch our classmates show everyone how it's done.

we have great trails for walking, biking and jogging, if anyone is interested in that, let me know, we can put the map on our web page.

as you've heard we are tailgating at my house, the stadium is only 2 blocks away, so you can just leave your cars at our house and we can all walk over to the game together, for any of those interested. St. Ed's will be open if you choose to do that. We just want everyone to have options.

My address is 1844 8th Ave. North, however my back yard is on 8 1/2 Ave. North. There is plenty of parking on that street, the front of my house has parking on one side only and is usually full of cars.

i hope everyone is getting pumped up to see old friends, and spend some time with classmates you may not feel you know as well, I think there was a lot more mingling at our last reunion. Willow ridge is the perfect place to spend a beautiful fall night, inside or out. Please send up a few extra prayers for awesome weather.

Lets all start getting excited for the 45th. Remember, the more the merrier. Come casual and comfortable, and expect a great time! The committee has tried to think of everything for everybody, please come join us Sept. 21-23.

We hope everyone will be saying "I am so glad that I came to my 45th reunion".

Life is short, so, let's all Live It!!!!!!!
08/09/18 05:11 PM
#4

So so sorry I won't be able to make it to the 45th. We've had a big trip involving a lot of other people planned for Yellowstone and the Teton Parks for over a year now. I will be there for our 50th! I'll be thinking of you and I know there will be lots of fun and laughs! Love, Carol Cymerint (Kreger)
09/13/18 09:40 PM
#5

Regrettably, I will not be able to make the hajj to Ft, Dodge for this reunion. I had planned to attend but, as all to often happens, life got in the way. Leslie, my wife, tripped over a dog bed and fractured her shoulder. Surgery is scheduled for September 18th!

I look forward to the 50th!
09/14/18 04:47 PM
#6

John why were you sleeping in the dog bed? You been a bad boy, bad boy, what you gonna do!
09/15/18 12:32 PM
#7

Sympathies to Nick Drzycimski, as his Father passed away on September 5th.
09/16/18 12:53 PM
#8

Update: I lost my job at Fort Dodge Today Magazine in 2016 after 16 years, shorthly after that I had a total knee replacement which still gives me problems. I have arthritis in my right knee too. In 2017 I took early retirement but sill work some for the Messenger. My.fossil collecting has been pretty much on hold so i have concentrated more on Facebook. I have more than 3,000 friends all over the world, most of them are fossil collectors too. I have completed two milestones recently. I now have fossils and or rock specimens from every geological formation and most of the geological members exposed in or near Iowa, that's more than 300. I also cross referenced my fossil collection in the basement more than 18,000 specimens so eventually when it ends up at the University of Iowa it will be thoroughly documented. Jo Rae and I both have our health problems but we are still very much in love. She is the perfect wife for me, and she was into fossils even before we met. My mom Loretta had heart surgery this year and is doing great at 87. We took her fishing one month after surgery and she showed us up, Back in high school I could not imagine what it would be like to thirty, now I'm looking forward to the 45 reunion and wonder if there will be a 50th. I've been with the Messenger for probably 25 years. When I first started I was using a typewriter and a 35 mm camera. I had to type everything up and pick up film, have it developed at 59 minute photo and have it turned in by the next day.Back then I liked listening to my cassetts when I worked. Now everything is done on my laptop and digital camera and emailed to the paper.The newspaper buisness has chaged dramatically. I still have my cassetts though. I may be a senior citizen now but I still have moments of clarity.
| | | |
| --- | --- | --- |
| | | |