St Edmond High School

Class Of 1973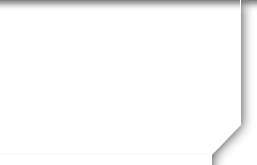 Classmates Chat
Forum: Memories

| | |
| --- | --- |
| TOPIC: | Willy and Wally Show???? |

| | |
| --- | --- |
| Created on: 04/22/13 10:55 AM | Views: 2313 Replies: 4 |

Mary Lynn Kolacia Biggins




Joined: 11/30/12
Posts: 3

View Profile
Willy and Wally Show????
Posted Monday, April 22, 2013 10:55 AM


During one of our meetings, they guys brought up that they are going to dust off the movie - "The Willy and Wally Show" Not sure what that is all about but I am pretty sure that some of you must know what that is. Post your thoughts or recollections of that for us all!!!

Chris Cotant




Joined: 12/29/12
Posts: 2

View Profile
RE: Willy and Wally Show????
Posted Tuesday, April 23, 2013 10:52 PM


For one of our class assignments I pulled out my Dad's 8MM fim camera that I used that included Joe Cain, Kevin Gardner, John Lundell and John Hogan It was suppossed to include the audio from a cassette re-corder. I was able to find the original film but not the original audio.

I have digitized and still editingt the original 5 to 8 minute film along with another underground independent work from those days. Hoping to add some music and memories from those days, including any photos or film anyone may have, Lundell is sending me some pics to incorporate.

Assuming everything goes OK I'll have something for the re-union. Still wondering if anyone has any 8mm, Super 8mm or 16 mm film from those days. I have projectors and the equipment to convert, digitize and edit the film from those by-gone days.

Let me know if you have something to contribute.

Thanks,

Chris Cotant

cjcoty@aol.com

(919) 403-6714

John Hogan




Joined: 02/21/13
Posts: 3

View Profile
RE: Willy and Wally Show????
Posted Monday, April 29, 2013 02:27 PM


Indpendant films tend to be temporal by nature but every once in a great while a gem is brought forth whose light shines brightly through succeeding generations. Such a gem is Willy and Wally. Endless discussions and doctoral thesis examinations have well docmented the timeless lessons of the motion picture; however, the complex interplay of character development overlayed against stunning scene locations and innovative camera angles continue to supply fertile ground for discovering subtle parables for those who choose to explore. It is an utter mystery to me why this isn't incorporated into St. Edmond's curriculum, both for elementary and high school students.

As an aside, I'm hopeful Chris Cotant can lead a seminar/group discussion on his interpretations of the film at the reunion.

Robert Wolf




Joined: 04/11/13
Posts: 1

View Profile
Willy and Wally Show????
Posted Thursday, May 16, 2013 12:31 AM


Willy and Wally? I must have missed something 40 years ago. Maybe if I google it.

Tom Koch




Joined: 05/25/13
Posts: 5

View Profile
RE: Willy and Wally Show????
Posted Monday, May 27, 2013 02:20 PM


Did my old friend General Gardner use my favorite line of his during high school during the filming of Willy and Wally, "Oh, Mom...it musta been the pizza"? Did Joe Cain wash his costume after? I recall that he boycotted washing his practice gear throughout our last football season.