Goldsboro

High School




Class Of 1980
35th Reunion
Saturday, May 24, 2015 ♦ The Brick Village
It was awesome seeing so many members of the GHS Class of 1980 during Memorial Day Weekend 2015. A special shout-out to classmates who served in the Armed Forces--thank you for your sacrifice. For classmates who missed our Reunion Gala--you should have been there. Check out all the photos and videos on Facebook. Maybe next time you'll join us; it would be great to see you. Until then, be well, be safe, be happy, and most of all--know that you are special and you are loved!
Continue to soar to greater heights until we meet again!!
Again, Mighty Class of 1980! This is YOUR website. Feel free to post information, pictures, and up-coming events at any time!
ANNOUNCEMENTS
Hi guys if you are in or near Goldsboro this weekend 4/15/23, come out and join the DGAF- Charlotte chapter for a 70's,80's,90's house party. The event will be held at HV Brown hall. The cost is $25 at the door. Come dressed in your favorite decade attire ready for a great time! You don't want to miss this. This party will be epic because 1 dj just wasn't enough. We have 2 and they will be taking us back with great music filled with great memories. Hope to see you there.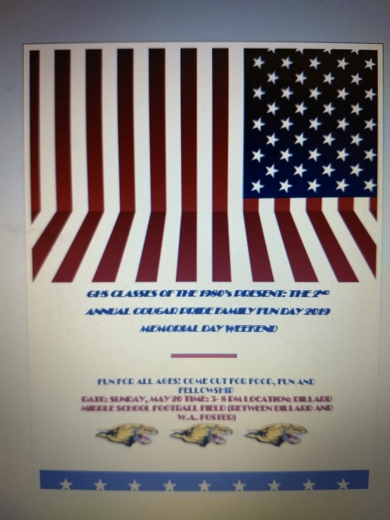 UPCOMING BIRTHDAYS