Grand Rapids Christian High School

Class Of 1961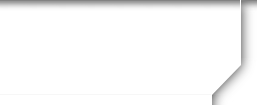 Judith Mollema VanderArk
Profile Updated:
March 23, 2012
| | |
| --- | --- |
| Residing In: | Grand Rapids, MI |
| | |
| --- | --- |
| Spouse/Partner: | Pete Vanderark |
| | |
| --- | --- |
| Occupation (current & former): | Program Director of MOSES, Inc |
Additional Children Information:
Laura Morse, born 1966
Jennifer Martinez, born 1967
Sara Pikaart, born 1969
Carol LaFranca, More…born 1971
Bryan VanderArk, born 1974
Jon Polack, born 1975, "adopted" 1990
Alex VanderArk, born 1977
Benjamin VanderArk, born 1980
Personal/family interests:
I continue to teach private piano lessons in my home, something I've done since high school. I continue to direct MOSES (Making OurSelves Equipped Servants), a small non-profit short-term teen mission organization I co-founded in 1988. The office is in our home and both Pete and I are very involved. MOSES is 25 years old this year.

We both like to hunt and have traveled extensively for some nice trophy animals.

I serve on the board of HFP (Humanity for Prisoners), a cause that is near and dear to my heart.
Summary of personal history since graduation:
I graduated from Calvin College in 1964 (three years and four summers). While at Calvin, I married my high school sweetheart in 1963. We will celebrate 49 years of marriage this summer (2012). My degree was in music education and I taught school music for three years. But I found that I didn't enjoy the classroom as much as I did the one on one teaching. Besides that, the babies started to arrive in rather rapid succession, so staying home had more appeal. I could still teach piano after school, by hiring a local teen to watch the kids for a few hours.
I was involved with La Leche League ( a support group for nursing mothers) for about 15 years, first as an attendee, then as a local chapter leader and eventually as a State officer who trained leaders.
Once our older children reached their teen years, Pete and I became involved in youth group at our church (Cascade CRC at that time). I also became involved in SWIM (Summer Workshop in Ministries) and trained several teams for their summer assignments. Sometimes Pete and I even drove them to their assigned locations. After about 20 years at Cascade CRC, we changed our membership to Sunshine Community, where we have been since. There I met a person who had similar interests in training teens for leadership. Together we began taking teens on Spring Break mission trips to Texas, not thinking it will develop into anything. but, in 1991 MOSES was officially founded and gained its non-profit, tax exempt status. Thousands of teens and adults have taken numerous trips with MOSES since that time. Trips have gone to Canada, Mexico, and throughout many of the United States. We have taken groups from Calvin College, Trinity College, RBC (now Kuyper), and GVSU. Numerous youth groups from area churches have taken weekend trips to Chicago, Detroit or Canada. Our larger trips (Spring Break and Mexico) are open to anyone and participants come from a wide variety of churches and schools. MOSES is celebrating its 25th anniversary this year! See more at mosesweb.org
My husband Pete had grown up hunting small game but I had never shot a gun. Once our kids were somewhat grown, he began to teach me and we began deer hunting together. Eventually, we began to book safaris to Africa and other exotic locations. He has been on many more of these than I have, but, when the opportunity presents, we like to go together. We added a trophy room to display mounts of the animals we have taken. The room is now quite full and displays lots of great memories.
We have seven biological children and then added a young man who came on a few of our MOSES trips from Wegewood Christian Youth Homes. Jon really needed and wanted a permanent family. We have "adopted" him in every way except legally. Six of our eight children are married and have children. Two live out of state, providing us with good excuses to travel to California and New Mexico each year.
The 14 grandchildren are a true blessing, but we regret that we don't see the five out-of-state ones often enough.
The Lore has granted both Pete and me with good health, although we notice some aches and pains as the points begin to get some arthritis. Some of our dear friends and relatives have passed away or experienced much more serious health issues. We are grateful for the measure of health and stamina we still have and plan to use it in the Lord's service for as long as we are able.
School Memories you would like to share:
I enjoyed band very much and my fondest memory is when Cornelius VanderPuy asked me to leave the flute section(my first year) and go join the percussion, since I could play keyboard and none of the drummers could. We played the piece "Tulsa" with lots of special effects and I played chimes and xylophone. Pete was a drummer, but a very shy person, as was I. During my relocation to the percussion section, he gained enough courage to ask me out. The rest is history!
I also remember Ken Medema getting on the PA system from the choir room and singing and playing his music through the school during lunch hour.
Posted on: Aug 07, 2016 at 4:33 AM