WT Sampson Schools

Classes of 1952 - 2099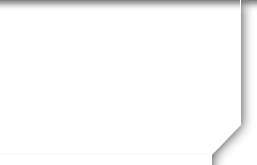 Cathy Chapman
Profile Updated:
November 15, 2021
| | |
| --- | --- |
| Residing In: | Brevard, NC USA |
| | |
| --- | --- |
| Occupation: | Let the dog in, let the dog out |
| | |
| --- | --- |
| Children: | Stella, the silly Siberian. Violet passed away March 2020 and Stella moved in May 2020. |
Comments:
Our family favorite duty station over on Leeward Point. Dad (OIC Leeward) imported horses and oversaw the building of a family beach. We had nothing over there so we spent time together. I learned to water ski on the Clapp's boat in the back bay, Mahamillo, west of Guantanamo Bay. My house is still visible on Google Maps. I have made several trips back to GTMO, spending most of my time at Leeward Point. I ended up going to four elementary schools, two junior highs, and three high schools. I now live on Bear Mountain the Pisgah Forest of North Carolina where I play in the Smoky Mountains. I'm a mountain girl but I do have a special spot in my heart for Chapman Beach. Thanks, Dad, SEABEES, and demo crew, and volunteers!
School Story:
I went to 6th and 7th grades at Sampson when it was the O building next to the Chapel. I learned to play drums in band which served me well as I later became a snare drummer for several bagpipe bands. My closest Mainsider girlfriend was Pam West. We were in Girl Scouts together. My partners in crime on Leeward were Tim and Ed Clapp and Teena Oberlander Livsey. There were a dozen or so Leeward Pointer kids rode the ferry 45 minutes each way to school and back home. When the weather was bad, we'd have access to the Captain's Gig and we even came home by tug boat a couple of times because the crossing the Bay was so rough. We couldn't go home for lunch so we went to the Gedunk, Snack Shack, or Goat Locker. The Chiefs Club was best because we got to swim in the pool. When riding the ferry, we were frequently accompanied by dolphins. I got to drive the ferry and know that other kids did, too. It was the most unique experience of my life.