WT Sampson Schools

Classes of 1952 - 2099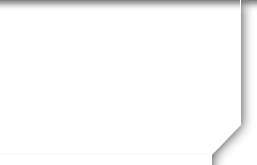 D'laun Ball
Profile Updated:
January 18, 2010 Yes! Attending Reunion
Comments:
Man its been a long time since i left paradise. When i think of gtmo, i can honestly say nothing but good memories. I didnt get in any fights, and my life wasnt run by drugs or anything haha. It was a time for me to grow. I had my first ciggarette, and taste of beer n alcohal. Met some of the greatest people i have ever met: Bj n Aiesha dula, Justin French, Alice and april helms, The kemp family, steven mikey n james nortan, Dariel Vel marie and Zuelayka Gonzolez, Remy and Faith, Bernard and the rest of the cuban kids. It was all fun, if i could go back i would do it all over again, the island is a place where u can grow, and become that much of a better person, and when u leave u love life that much more.
School Story:
Hahahaha, me, alice, april, bernard, justin, vanessa, hayden, david tyson, doug, and some other people went out to an island for alice and aprils bday, me and bernard brought shaving cream and got everyone, but i fell asleep first, i woke up and looked like a monstor off a nightmare before shaving movie hahaha.