WT Sampson Schools

Classes of 1952 - 2099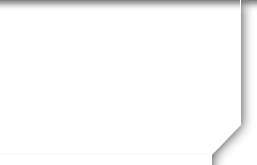 Stephanie Horn George
Profile Updated:
November 29, 2016 | | |
| --- | --- |
| Residing In: | fredericksburg, VA USA |
| | |
| --- | --- |
| Spouse/Partner: | David George |
| | |
| --- | --- |
| Occupation: | Electronic Technician |
Children:
Timothy born 1988
Bailey born 1995
Parker born 1997
Yes! Attending Reunion
Comments:
After Gtmo I attended summer school and received my diploma from Sampson through the mail while I was in the 11th grade..I moved to California and ended up living in China Lake for 20 years working as an Electronic Technician which I earned my Electronic Technology degree..I moved to Fredericksburg, Va in 1999 with my husband David and 3 kids and I work at Dahlgren Naval base..I have been attached to the gov/military my whole life and will retire in 2021 from civil service. I still am friends with Stacey Munroe and Michelle Pringle who were my best friends at Sampson..We had some very good times together while down there, I share my experiences every opportunity that I have because it was so unique as a teenager to have lived that kind of lifestyle...
School Story:
I don't have much of a school story, I will post some pictures after I find them soon..I remember taking Drivers Education in an old stick on the column car and I needed to bring a pillow to prop me up and I still could hardly reach the pedals, I ended up with an orange vega that I drove around town..In case if you don't rememeber I was the smallest person in our class, in fact I always was the smallest person in all my classes growing up and in life...I recall how laid back the teachers were and the open air concept of the school and classes..I liked being able to go off campus to grab lunch, I loved the food down there especially the jamacian meat pies I still crave those and have never been able to find them..I have been to many islands for vacation and they aren't the same..We would always show up at the exchange on Saturdays to eat the filipino buffet...I was jealous when I discovered that McDonalds finally opened, it was not there when I was and everyone craved that so much..in fact my first job when I returned to the states was working at McDonalds and I ate 40 lbs of big macs in 6 months time, I quickly lost the weight when I moved on to other jobs..If I remember correctly I went to one dance, the superlative dance with Scott King and he drove a (blue?) toronto (I think)...One more memory that just came back to me was when I first moved to Gitmo I knew that Pam Porter had moved there from Orlando and I went to her house which was one street over we would listen to the "Car Wash" song over and over..what a great time..Stacey Munroe, Doug Rosenburg, John Schneider and my self would go dancing at the Blue Caribe, in fact if I remember correctly Kathy Otis stuck her foot out and tried to trip me as we walked by in the club... Posted on: Aug 04, 2015 at 11:51 AM
Hi Charles, it was fun seeing you a the reunion hope to see you again for the next one, probably won't be in Fla though..Stephanie Hi Erin, please e-mail me your e-mail address

Stephanie.s.george@navy.mil 540-653-9848