WT Sampson Schools

Classes of 1952 - 2099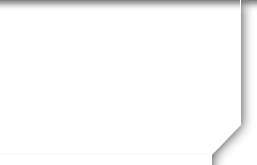 Penny Foster
Profile Updated:
February 6, 2014 | | |
| --- | --- |
| Residing In: | Virginia Beach, VA USA |
Yes! Attending Reunion
Years in GTMO:
6/1958 to 6/22/1960
Susan, It's that time of year again. Soon it will be you birthday, but it have to be on Friday the 13th Sorry but I do wish you many more.
Hi, I live in Green Run. Add me to your list for get-togethers. Lesley
Happy Birthday Susan. Hope you have plenty more.

Lesley
Susan,

I live in Virginia Beach. I tried to send you a long message and towards the end of it it just disappeared so I got discouraged and got out of the internet.

I will try to put it down now from memory (which is not always so good). I am in the 1960 Coral Reef. The first row top picture. You are in the bottom picture. I knew a lot of the kids in your class. My original teach that year was Mrs. Fitzsimons but was transferred when Ms. Drumm came.

I am not pictured in the 1959 Coral Reef. I probably didn't go to school that day. Didn't want my picture taken.

I never played basketball so didn't break my arm. I did learn to horseback ride down there and spent a lot of time riding. Also spent a lot of time at the pool with the family during the summers and at the CPO club on Saturdays.

It would have been you that I knew but I cannot see the pictures well enough to remember you. Sorry. My parents were very involved with adopting two kids while we were there so spent a lot of time with Cubans at the house.

Danny Kilmades family and mine spent a lot of weekends together. They also adopted a baby. I understand that Mrs. Kilmade later committed suicide. Posted on: Feb 06, 2014 at 4:39 PM