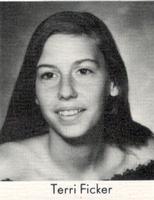 On Wednesday, October 16, 2019, Terri D. Ficker (Richardson), passed away of natural causes. Terri was a volunteer for Katy Prairie Conservatory and Texas Master Naturalists.
From Kristi (Ficker) Deslatte, sister of Terri:
My brother in law Alan has been working to put something together to celebrate my sister's life.
Come with lots of memories and stories!
A Celebration of Life for Terri Ficker-Richardson
November 10th (Sunday) at 1pm.
LOCATION:
Sheraton
11191 Clay Road
Houston, Texas 77041
About ½ block East of Beltway 8 on Clay Road.
There will be coffee, tea, cold water, and pastries available.