MacArthur High School Irving, TX

Class Of 1970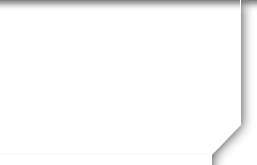 50th Reunion Details
MacArthur High School Class of 1970
Invites you to celebrate our
50th Class Reunion
Saturday, September 5th, 2020
The Westin Hotel Las Colinas
Let's get this party started! We are teaming up with the Irving High Class of 1970 to make this the best reunion EVER!
Plus, this party would not be the same without our friends from the classes of 1967 thru 1969, (or '71 through '74) so bring your younger brother, sister, friend or classmate, no one will be turned away (hey, they know who can party).
The evening will consist of appetizers, music, cash bar and dessert.
Tickets are available NOW for $60/person ($100/couple), by check, credit card, bill pay at your bank, or money order.
We also have two host hotels:

The Westin at Irving Convention Center

Book your group rate for IHS/MHS 50th High School Reunion

Townplace Suites by Marriott at 900 Walnut Hill Lane

Come as you are... Dress up or wear your jeans and T-shirts. Just show up in whatever you are comfortable in (pajamas?) and spend the evening seeing old friends and sharing your life's journey - and don't forget to bring lots of pictures of your grandkids - and even great-grandkids if you have them.
Please help us spread the word - for those who are not registered on our website - we want to invite them! Word of mouth works best - so tell others and get the word out.
There are many folks on Facebook that are not registered here on the website. Take a look and see if you can help us find our missing classmates. They qualify if we went to school with them. They may have moved before graduation, but that's ok. Invite them anyway and let me know their contact info.
Check out the missing classmates list on the left column and see if you know anyone on this list. We have found a half dozen on Facebook.
We are here for you - questions?
Concerns?
Suggestions?
LET US KNOW! After all, it's YOUR reunion!!!