MacArthur High School Irving, TX

Class Of 1970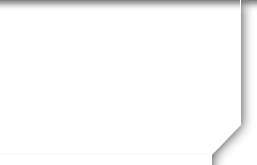 What's New


Not a member?
JOIN HERE
Find and click on your name.

Sponsored Message
Not entirely sure why I decided one summer that Summer School might be a good alternative to ALL summer fun, but I took a typing class, and a Texas History class. I met Alan Trietsch in the history class. For lunch, we'd often make a quick trip to his house to 'feed the zoo'. Those mad dashes home were the best part of summer school and only Alan can confirm all the items we crammed into those 30 minute lunch trips.

I very much enjoyed developing a great friendship over that particular summer. Alas, that was the last time I got to visit with him. I heard he'd taken a job with an A/V installation company near Highland Park after Mac so I stopped by to say hi. He was so extremely busy, 'Hi' was pretty much it. We made plans to get together, life got in the way.

Hey Alan, hope to see you sometime soon!

tw 469-631-6911
One of the nicest humans I ever met.
Sponsored Message
I think you probably remember me. We grew up on Thompson street, across the street from each other. You ran into my mother, Bea Bereuter, a few years back and she was so happy to catch up with you. Sadly, she passed away in 2017. I'm happy to see you have had a fulfilling life. Grandkids are the best, aren't they? I have 6, 2 boys and 4 girls. I'm lucky to live in the same town with them along with my 3 kids and husband of almost 49 years!