MacArthur High School Irving, TX

Class Of 1970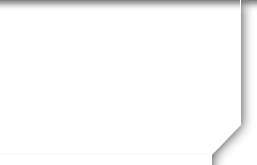 Linda Mangum Hastings
Profile Updated:
June 30, 2021
| | |
| --- | --- |
| Residing In: | Ponder, TX USA |
| | |
| --- | --- |
| Occupation: | Retired Executive Assistant |
Children:
Ashley Dockx-Farris - Born in 1978
Regina Dockx Bradley - Born in 1980
Grandson, Kenneth "Anthony" More…Bradley, IV - Born 9/26/14
Grandson, Colton John Farris - Born 6/10/15
Grandson, William Dockx Bradley - Born 11/22/17
Three step-granddaughters Bradie (16), Danica (13), Chelbi (10
Elementary school attended:
LB Barton
Junior High School attended:
Crockett
Do you stay in touch with anyone from school?
Earline Swink, Gary Clason, Terri Speer, Janet Flemmons, and too many others to mention
Did you marry someone from our class?
No
Comments:
I was engaged my senior year and married in 1971 when my fiancee returned from Viet Nam. We lived in New Jersey for 2 years while he went to school and then moved back to Irving until 1975. We then moved to Grapevine where we raised our family. We were married for 23 years and parted friends in 1993. After divorcing, I moved to Fort Worth. I have two grown daughters and no and 3 grandsons, 3 granddaughters. I worked for the hospital in downtown Fort Worth in the Executive offices then moved to Medical City Alliance for a year. I retired in 2017.

I have remained friends with a lot of our classmates. The reunions have helped me stay connected. And I have been to all the past reunions because I have served on the committees.
School Story:
My fiancee left me his convertable when he got orders to go to Viet Nam. This was my senior year and I hauled anyone and everyone that wanted a ride all over town in that car. Right before he got home from his training (before he shipped out) I hit a parked car and really did some damage to his convertable. He was great about it.

I remember going over to Linda Reyes' house and her sisters tried to teach me to dance - I never got it.

After we moved to Grapevine, I learned that Vickie Eckhardt Mathews lived in my neighborhood and her boys went to school with my two girls and we served on the PTA Board together for years.

My girls also took dance lessons for years from none other than Terri Speer at The Dance Workshop.

High school was a blur - it went by so quickly - and now that I look back, I wish I had stopped and smelled the roses more.