La Cañada High School
Class Of 1970
Welcome, Spartans!
This is the La Cañada High School
Class Of 1970 (LCHS70) web site!
This site has been formed to facilitate communication with LCHS '70 Alumni. It may also prove valuable in contacting individual classmates.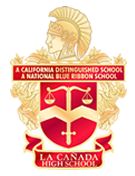 Should you need help with the site or know someone who is having trouble getting signed up, please email administrator@lchs70.com.
There are announcements following this section which you can scroll down to see. However, some announcements are only visible to logged-in classmates.
The www.lchs70.com web site was assembled and is maintained by Garrett Hildebrand, class of 1970 (In the yearbook as "Gary"). The idea for it and initial funding of it was provided by Robin Davis Graffam, who lead the organization of the 40th and 45th reunions.

Announcements follow this picture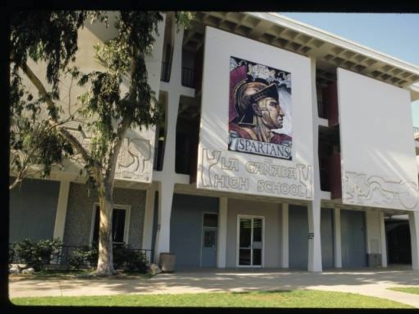 ANNOUNCEMENTS
•

Dear LCHS70 Classmates,

We hope this message finds everyone in good health and staying safe in these uncertain times.

We wanted to reach out to all of you with an update regarding plans for our 50th Reunion, October 9-10, 2020. After careful consideration, it has been decided it would be most prudent to postpone the event until next year, probably around mid-late September 2021. Because we are postponing and still under contract with both the Marriott Bay View Hotel and the Balboa Yacht Club, the reunion will still be held at these two facitlities. When the updated contracts have been completed, an updated invitation will be sent to you and posted on LCHS70.com.

If you have any questions, please feel free to message Debi or Penny at LCHS70.c0m. We send our wishes that you and your families stay well.

All the best,

Your LCHS70 Reunion Committee

Debi, Penny, Wendy, Currie, Margaux, Gary, Garrett, John, Kenette, Sally, Kristina, Scott

•

Dear LCHS70 Classmates,

We are excited to announce the new dates for our 50th Reunion. The Reunion will be held September 24 & 25, 2021. Our hotel, the Marriott Bayview and the Balboa Yacht Club will remain our venues. Your updated invitations will be out in September 2020. Please if you have any questions, Debi or Penny would be happy to answer them at LCHS70.com. Stay healthy and we will see you on the other side of COVID.

All the best,

Your Reunion Committee.

•

Every email sent by the lchs70 web site has this at the bottom:

To opt out of future e-mails from us, please click here and confirm your request. You will receive one additional e-mail confirming your removal.

The site administrator can't unsubcribe you from the emails -- you have to do it yourself. Besides the link in each email you receive, you can go to the Notify Me link under Member Functions and change the announcements you want or you can just set the all to Never and you'll never see another one (including reunion announcements).

•

See LCHS Links for link to LCHS class of '69 website.

•

Check-out this video of La Cañada High School. I recommend skipping the first 20 seconds.