Helix High School

Class Of 1982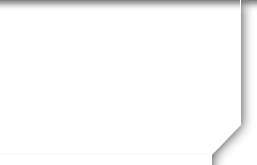 Newsworthy
Here are the latest happenings taking place on your alma mater and with your fellow classmates
Helix Charter High breaks ground on performing arts complex
LA MESA — With the Helix Highlander Bagpipers piping and dignitaries flinging spadefuls of dirt, ground was officially broken Wednesday on Helix Charter High School's performing arts complex. Construction of this $15.2 million, 34,000-square-foot project in the Grossmont Union High School District is expected to be complete in May 2013.
The complex will include a full-scale theater that seats 410 and a black box theater space. It will also have a dance studio, digital music labs, band room, choral room, scene and costume shops and recital rooms.
A new, two-story glass entry will anchor the right side of what will become the main entrance to the La Mesa campus. The project will also provide for new accessible parking and pathways into the campus.
Construction began in December. LPA Inc. is the project architect. The construction manager is Turner Construction Inc., and the general contractor is Summit Builders.
The upgrades to the 60-year-old school are part of Proposition U, the $417 million bond measure passed by voters in 2008 to modernize district schools and construct a new high school in the Alpine/Blossom Valley area. In giving thanks to attendees at the groundbreaking ceremony and East County taxpayers for making the bond work possible, Robert Shield, governing board president for the school district, said "... please take great pride in your accomplishments here today and what this brings for the future of this campus."
"The significance of this project demonstrates the district's commitment to excellence and the desire to enhance our students' educational experience," he said. "I speak for the entire board when I say that we believe that this new facility will make a positive impression on thousands of students, and staff, for years to come."
Lifetime La Mesan Ed Aceves 'Very Honored' to Be Named Police Chief
Veteran officer was the lone in-house candidate; City Manager Dave Witt says "full screening" led to Aceves as "best choice."
Native La Mesan Ed Aceves said he was "very honored" to be named police chief Monday morning—a promotion that led to relief and celebration by his colleagues in the La Mesa Police Department, officials said.
Aceves, the lone in-house candidate, was selected by City Manager Dave Witt after a 10-week search and interview process. Witt told City Council members that the 26-year veteran was the best choice after a "full screening."
"It's a big step, but it's something I'm very honored to have the opportunity to do," Aceves said in a phone interview. "Being born and raised, and spending my entire life in La Mesa, it's certainly … a great opportunity to serve" the community. "I'm looking forward to it."
He said he was informed in a 10 a.m. congratulations call from Witt. Aceves contacted his immediate family, who had been "anxiously awaiting the news."
Aceves, 47, a police captain who had been acting chief in the wake of Al Lanning's Sept. 15 retirement, was one of 22 applicants for the permanent job, which could pay as much as $166,000 a year.
But asked what his salary would be, Aceves said Monday afternoon: "You know, that's a great question. In all of this, I never asked Dave about money."
Typically, he said, the top range isn't reached for a while.
Lt. Dan Willis, who has known Aceves since 1985, is the public information officer of the department. But he said he was speaking for himself when he shared his belief that Aceves has "near universal" support in the department.
Willis called Aceves an excellent choice, who is very well-liked and a strong leader.
The police force is made up of 68 sworn officers and 31 nonsworn employees (plus some part-timers and volunteers). With the promotion, the department now has two vacancies, including captain. Aceves said one of this first orders of business is deciding who to elevate to sergeant, lieutenant and captain.
"It will be a good opportunity for our employees," Aceves said. "It's something I'll have to get on pretty quickly."
Willis said he was "very relieved" that someone within the department had been chosen.
"It's much better for the agency," Willis said. "He's overwhelmingly qualified to stay on [as chief]," and is someone who knows the culture and traditions of the department. Lanning also was the sole department candidate for chief when then-City Manager Sandy Kerl elevated him in 2005.
Finalists in 2011 were interviewed by a panel that included outgoing El Cajon Police Chief Pat Sprecco, Escondido City Manager Clay Phillips and La Mesa resident Jerry Fazio, a longtime leader of the Boys and Girls Clubs of East County.
La Mesa Today quoted Mayor Art Madrid as saying: "The city manager selected him as the new chief, and I know he will be up to maintaining the public safety standards to which this community has become accustomed."
Witt told the website that he considered two other finalists—one from San Diego and one from Northern California.
"In the end, I felt Ed Aceves was the right person for this department at this time," Witt was quoted as saying.
Aceves, a native La Mesan, served on the Helix Charter High School board, where his two daughters attended school.
He was project coordinator of the nearly year-old police station, built after 2004 voter approval of a $125 million bond issue.
Former La Mesa Police Chief Cliff Resch endorsed Aceves, and current employees were delighted to learn the news sometime before noon Monday, department employees said.
Aceves began his career here as a reserve police officer in 1985. In 1986, he was hired as a full-time officer, where his assignments included patrol officer, detective, DARE officer, field training officer and department instructor for defensive tactics and emergency vehicle operations.
He was promoted to sergeant in 1997, lieutenant in 2002 and captain in 2005, the city said.
"During this time, Mr. Aceves has supervised the patrol, traffic and investigative units, along with performing duties as the master officer coordinator and Special Response Team commander."
In 2009, he attended the FBI National Academy in Quantico, VA, a three-month leadership program to provide training and networking opportunities to local and state law enforcement agencies.
Aceves said he is taking night classes in criminal justice and international security through the University of Phoenix thanks to a full-ride scholarship from the FBI's National Academy Associates.
Aceves said he's enjoying the process that leads to a master's degree, which would allow him to teach at the university level.
"The [classes] I'm taking right now are online," he said. "You interact with people from all over the country."
He's now in the middle of Class 8 of a 12-class program that began in September 2010.
In 1996, Aceves joined 5,000 other officers from around the world as part of the international security team at the 1996 Olympic Games in Atlanta.
"That was a great experience," he said. "I'd never been to Atlanta before. My primary responsibility for the first 15 days was at the tennis venue.
"I was never a huge tennis fan, but I got to see some of the best tennis [players] in the world." (Americans Andre Agassi and Lindsay Davenport won gold in singles that year.)
Aceves grew up in La Mesa, and graduated from Helix High School. He and his wife live in La Mesa where they raised their two daughters, who also graduated from Helix Charter High School and are attending college.
Aceves said his recent responsibility for the Patrol Division—managing budgets and discipline, among other things—will expand to overseeing the entire department.
Aceves was the police project coordinator for construction of the new La Mesa police station, which opened Sept. 20, 2010.
Among its elements is a gym, which Aceves uses.
"I exercise probably four to six times a week," he said. He also goes to a gym in El Cajon that relocated from La Mesa.
"Physical fitness is an important part of stress relief," he said.
Aceves said his swearing-in ceremony won't happen for about two weeks.
"I have some people who are out of town interested in attending," he said.