Las Vegas High School

Class of 1968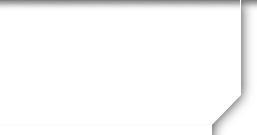 50TH REUNION PICTURES-2018
All Classmates can add their own personal photo galleries inside the gallery selections below. Click the images below to enter the gallery area. Then click the "Create Your Own Photo Gallery Here" button at the bottom of the page to participate. Follow the directions on screen to create your gallery. Only you can add photos to galleries you have created, and all photos you add will be credited to you inside your gallery!
REUNION EVENTS
Friday, September 28, 2018, 6 PM--We celebrated our official 50-Year Reunion with lots of reconnecting and reminiscing at the Italian American Club.
Saturday, September 29, 2018, 11 AM--Our Class Group Photo was taken on the front steps of LVHS followed by a tour of Main and Frazier Halls.
Saturday, September 29, 2018, 5PM--We joined the Wildcat Reunion (sponsored annually by the LVHS Alumni Association) at The Orleans Hotel--Mardi Gras Ballroom. Our class was seated together and recognized as the 50-year Reunion Celebrants.
Click HERE to watch the video of a look back of our Senior year that was shown at our reunion.
| | | |
| --- | --- | --- |
| | | |
| | | |
| | CLASS OF '68 50TH REUNION | |

1 Gallery 10/20/18

| | | |
| --- | --- | --- |
| | | |
| | | |
| | VISIT TO LVHS | |

1 Gallery 10/21/18

| | | |
| --- | --- | --- |
| | | |
| | | |
| | WILDCAT REUNION-2018 | |

1 Gallery 10/21/18