Las Vegas High School

Class of 1968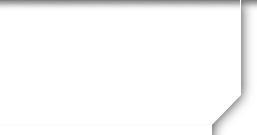 What's New


Not a member?
JOIN HERE
Find and click on your name.

Posted on: Sep 29, 2022 at 5:01 PM
Hi Scott-I sure do remember times around your backyard pool with lots of friends over back in the good old days. Good to hear you have enjoyed a good life. Julie Logan
Sponsored Message
Posted on: Feb 07, 2021 at 12:10 PM
Wow, Steve. Always thought you'd surf forever but becoming an architect too. I'm impressed. So glad you are happy. Puerto Rico must have been tough. Much worse than what we saw on TV, I'm sure. Come to Utah and say Hi. I'll work forever in the Enoch City Office. 8 miles north of Cedar City. Stop by when you visit the National Parks. WOuld love to say and meet your family. My family is dogs and cats. Husband number three is history now. Get in touch. I always loved the surfer guys in our class. Were we in Mr. Kowalis' art class? I think so.
Hi, Tim-If you live in Pine Valley full time we are not too far away. I am still slaving away in public service at Enoch City and will probably die at my desk. (not literally, I hope). If you are up Cedar City way come out to the Enoch City Office to say hi. And have a happy birthday. Hope your knees are doing well. You were always a special friend. Thanks Julie Logan (Watson.
Posted on: Jan 03, 2019 at 12:13 PM
Mary Alice-I can't you enough for all the hard work you and your committee did for the reunion. Although I could not attend I felt like I was there seeing all the pictures. Name tags helped on a few but there is no doubt you and Scott Johnson would be recognized anywhere. You are and always will be a great class secretary. Julie Logan Watson, Enoch UT
Thank you for your service.
Posted on: Aug 21, 2018 at 12:02 PM
Stephan-Were you involved in the Harley rides at Brian Head in Utah for years? I used to see your name in the newspaper when those took place a few years ago. Always wondered if it was the Stephan I knew in school when we were all hanging out with Gayle Harmon and Vyonne Spillsbury and that group. You mentioned your Harley so I wondered.
Hi Afton - I hope you can make it to the reunion. I would be nice to catch up. You win in the grandchild department, 23 wow. Sorry about your husband.
Hi Joyce - You made it to the reunion page! Yeah!! See you for the 50th I hope.
Bob was a good friend during our high school years. He is remembered and missed. Rest in peace.
Thank you for your service. What a tragedy to die from tainted blood. Soo sorry. Rest in peace.
Sponsored Message