Las Vegas High School

Class of 1968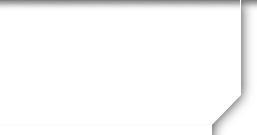 IN MEMORY
Craig Davis Sadler
Craig Davis Sadler, 39, died August 11 in Nathan Adelson Hospice. He was a 30-year resident of Las Vegas. He graduated from Las Vegas High School in 1968 where he participated in Thespians.
An artist in the movie industry, he was born June 21, 1950, in Provo, Utah.
He is survived by his wife, Suzie, of Las Vegas; daughters, Melissa of Ventura, Calif., and Jody and Penny, both of Las Vegas; sons, William of Colorado Springs and Christopher, and parents, Merle and Arthur, all of Las Vegas; brothers, Rick of Oklahoma and Terry of Las Vegas, and grandmother, Reba Sewell of Salt Lake City.
Memorial services were held at 1 p.m. Saturday in the 2nd Ward of The Church of Jesus Christ of Latter-day Saints. Burial was private. Palm Redrock Mortuary handled arrangements.