Tates Creek

High School




Class of 1967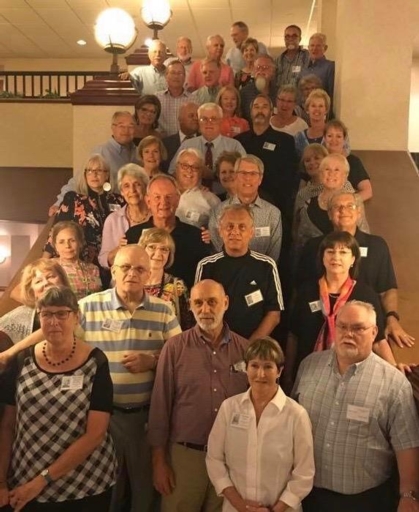 Welcome to the website for the Tates Creek Senior High School class of 1967.
Please see the First Time Visitors page accessible from the column on the left.
Reunion '67
P.O. Box 21883
Dear Tates Creek Classmates,
Many thanks to Dave Muse who has volunteered to be the new site administrator. We regret to inform you that in order to reduce costs to keep this site page active, you will now see ads on this site.
Our 50th High School reunion (combined with Lafayette) was held July 2017. A picture of our TC classmates from that event is shown above.
55th Reunion, June 11, 2022
Plans are now in place for our 55th reunion with Lafayette on Saturday, June 11, 2022, at the Embassy Suites, 1801 Newtown Pike. A block of rooms will be available at a special rate of $161.34/night including taxes. For room reservations, contact Embassy suites and use the code LHS.
On Saturday morning at 9 a.m., a Golf Outing at Widows Watch, 6000 Harrodsburg Rd. has been scheduled. Payment is due at the course, with preregistration required.
The schedule for Sat. evening begins with a cash bar cocktail hour at 6:30, followed by dinner and dancing to music provided by our very own DJ, Alan Finch. The cost for Sat. evening's events is $75, per person. Please make your check payable to Reunion'67 and send to
Reunion'67
PO Box 22376
Lexington, KY 40522-2376
If you have any questions, please contact:
Pat Ritchey, 859.269.4424 or email patmritchey@gmail.com or
Raymond Carr, 502.229.0949 or email raymondcarrky@outlook .com
Also, please check the class list on this site and encourage other classmates to register. Currently less than one third of the class of '67 are registered on this site. This is a time when many of us are retiring and moving. We'd like to keep in touch, so we can keep everyone up to date on news relating to our classmates and any future events.