Tates Creek

High School




Class of 1967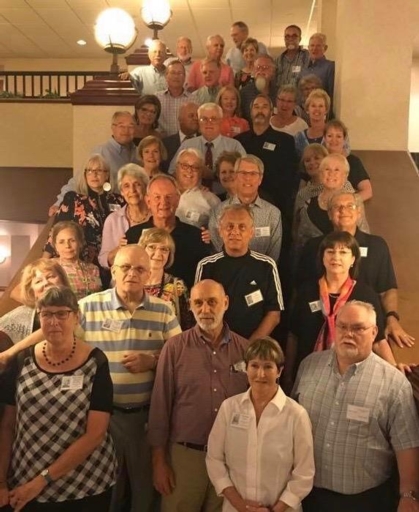 Welcome to the website for the Tates Creek Senior High School class of 1967.
Please see the First Time Visitors page accessible from the column on the left.
Reunion '67
P.O. Box 21883
Dear Tates Creek Classmates,
Many thanks to Dave Muse who has volunteered to be the new site administrator. Under his leadership this site will now be active through September 2022.
Our 50th High School reunion (combined with Lafayette) was held July 2017. A picture of classmates from that event is shown above.

Currently there are no plans for a 55th reunion in 2021.
Also, please check the class list on this site and encourage other classmates to register. Currently less than one third of the class of '67 are registered on this site. This is a time when many of us are retiring and moving. We'd like to keep in touch, so we can keep everyone up to date on news relating to our classmates and any future events.