Lumberton Senior High School
Class of 2012
Welcome Class of 2012!
The time has come to celebrate and catch up with friends. The LHS Class of 2012 Alumni Reunion Committee is pleased to announce that we planned a fun weekend of events where we can get together, reminisce, and catch up.
We look forward to seeing each of our classmates at our 10 year class reunion.
Let's make this reunion one to remember!
---
2012 Lookback & Memories
LHS Administration
Varsity Football Team
Homecoming Queen
Women's Varsity Basketball Team
Student Government Association


Varsity Cheerleaders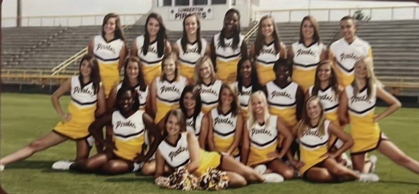 Yearbook Staff

HOME OF THE PIRATES!!