Minot High School

Class Of 1961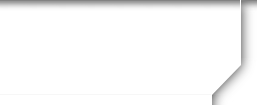 Message Forum
12/13/13 01:23 PM
#1

Hi all,

I posted the cover to a book called "People of the Prairie" today and also the blurp about my family, the Travis'. It features people from the South Prairie area of Ward County (south of Minot). I think many of us have roots there. Send me a family name I'll check it, scan and post it on my photos page.

Betty
05/14/15 03:43 PM
#2

I attended school in Westby MT, school colors were purple and gold. When I came to Minot High were the school colors also purple and gold?
05/14/15 09:13 PM
#3

MAROON AND GOLD....GO...MAGI CHUCK D.
10/05/16 01:56 PM
#4

Hello Class of 1961: IS THIS OUR JUDY MARTINSON? http://www.pedersonfuneralhome.com/obituaries/Judith-Harlow/#!/Obituary
10/11/16 08:35 AM
#5

Yes, Judith Harlow (Martinson) is correct, Born November 14, 1943 and passed away February 24, 2013.

Judi and family lived in Rockford MI., was an LPN for 20 years, active golfer and bowler. Judi's son and two daughters posted her obituary on her facebook.

She will be missed!
10/27/16 11:15 AM
#6

Minot High School Class of 1961 Reunion; October 1, 2016 Musical Entertainment:

https://www.facebook.com/carroll.rasch/posts/10210963498867513?pnref=story
09/14/18 03:09 PM
#7

Roger Marquardt ..... Thanks For Your Birthday Wishes! Hit the big 75 this year! And still very much alive, healthy, and kicking! Take Care! Ken Luty
03/03/19 12:22 PM
#8

Lloyd Kvam has moved:

Vintage at the Crossings

11565 Old Virginia Rd. # B-141

Reno, NV. 89521

(701) 340-2800 May change

Mati Parres has a new location. Give him a call.

4900 Telegraph Rd. # 70-G

Ventura, CA. 93033

805 535-4025 Home

650 255-0410 Cell
05/10/19 06:50 AM
#9

I called Mati Parres twice. He became tired did not want talk very long. He is afflicted with Parkinson's Disease. Fatigue apparently is a symptom. He moved to Ventura from Pacifica CA, "To be closer to family." His brother Hati lives in the area. Mati is now in an assisted living faciltity.
05/13/19 10:16 AM
#10

Hi All,

Mati and I spoke a few weeks ago. The best way to connect with him is through text (cell 650 255-0410) or email: parresm@aol.com.

We talked of going to the next MHS class reunion together. He rallied to that thought.

Parkinsons and a big move to another location are difficult issues. I'm sure Mati would enjoy hearing from his MHS classmates.

Best to all,

Scott Hoopes
08/12/19 10:57 AM
#11


Very kind person.
Sympathies to his family
Patricia Dzur 61
08/12/19 10:17 PM
#12

Gary and I joined the Natioal Guard together in 1963. He was a good man. Rest in peace, Gary
06/18/20 01:07 PM
#13

Nick Faken died recently but he was not registered on our site so this is the only way to notify the class!!! If you know any classmates that are not registered get them to sign up!!
12/31/20 06:18 PM
#14

Hi LDee - Thanks much for the Happy Birthday wishes !

You always remember my birthday ! Hi to Dianna too !

Have a wonderful Happy New Year, both of you !

Dianne, in AZ.