Northampton Area Senior

High School




Class Of 1975
Welcome fellow Konkrete Kids!
Take a moment to register on the site .. once registered I hope you will take time to update your profile information!!
You can also upload photos, post a comment in the message forum, get the current news on the upcoming class reunion and more!
Take a look around .. this is your site!
Check it out and let me know your thoughts; I'm open to suggestions on how to improve! If there's anything you want added .. please email me ..jimmyzgurl@gmail.com .. this is a work in progress!
Also, if anyone has any past reunion photos and wouldn't mind sharing...you can email them to me at: jimmyzgurl@gmail.com
Stop back often, as I will be updating things regularly!
40TH REUNION SUCCESS!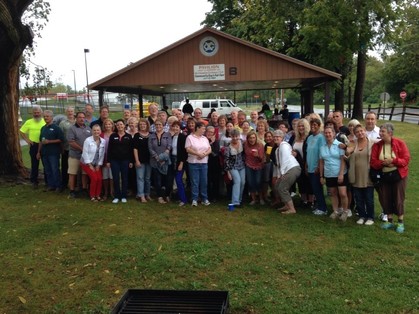 ANNOUNCEMENTS
•

I'm so very sorry to have to report that Cathy Cortazzo passed away last week. Her obituary is in the Morning Call this morning:

Cathy A. Naheiri, 59, of Northampton passed away Thursday, July 27, 2017 at home. Born August 28, 1957 in Northampton, she was the daughter of the late Charles and Anna (Knopf) Cortazzo. Cathy was a hard worker and always made time for her family. She was a wonderful caregiver to her mother, Anna. Cathy loved all animals and rescued as many as she could. She was an avid reader. Survivors: son, Alex Naheiri and fiancé, Bryanna Craft; brothers, Mark Cortazzo and wife, Robin, and Charles Cortazzo and wife, Diane; nephews, Anthony and Kurt Cortazzo; niece, Jamie Sterling. Services: A gathering will be held on Friday, August 4th from 5 - 6:00 p.m. in the Reichel Funeral Home, 326 E. 21st St., Northampton. Online condolences may be submitted at www.reichelfuneralhome.com. Contributions: Memorials may be presented to Peaceable Kingdom, Inc., 1049 MacArthur Road, Whitehall, PA 18052.

•

I had a thought: What if all of our fellow KK's listed (where applicable, of course) their hobby or profession, so that in case one of us needs an electrician, plumber, web designer, dog groomer, etc...we could have a list of people we know who we can hire! It would help everyone. Kind of like our own Angie's List! (with no fees!)

So, let me know your thoughts, and if you all would like to do that, I'll make a new page with listings.

You can message me here, or send an email to jimmyzgurl@gmail.com and let me know.

Thanks!

Lori Shellhammer Reed

•

•

Alma Mater

Honor to the Black and Orange!

Sing the glad refrain

Loyal to our Alma Mater,

Ever we'll remain.

Alma Mater, Alma Mater

All our vows renew,

Hail to thee, Northampton High School

We will all be true.

Days with her will all remember,

Though our live be long,

Here's to her whose name we'll ever

Cherish in our song.

Alma Mater, Alma Mater

All our vows renew,

Hail to thee, Northampton High School

We will all be true.