Harding High School

Class of 1965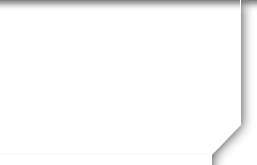 JOHN DULANEY
Profile Updated:
November 30, 2021
| | |
| --- | --- |
| Residing In: | Bellevue, WA USA |
| | |
| --- | --- |
| Spouse/Partner: | MARIA (JOJO) DULANEY |
| | |
| --- | --- |
| Are you retired? | No. Writing a novel. |
Children:
TOM Dec. 19th 1966 Hollywood Presb. Hosp.
CHRIS Dec. 19th 1988 Hollywood Presb.Hosp
JACQUI 1994-San More…

Francisco, Calif.
Occupations:
I stopped acting in LA after 22 months due to Covid. I made 70- films, 53 as the lead. The luckiest guy on earth!
Now writing a lunatic novel.
---------
I have returned to acting in May 2018. L.A.
I've been very lucky...made 52 films since May 7th 2018. I was the lead in most of them.
No idea if my luck will hold, just having fun for now.
Where all have you lived since graduating from Harding?
Chicago, LA, NYC, Florida, many other states.
50 countries been to, lived for months or years in many. (I've lived outside the US for about 24 years so far)
Those who know me know I am a devout Patriot and firm lover of our country.


1. Albania
2. Andorra
3. Belarus
4. Belgium
5. Bosnia and Herzegovina
6. Bulgaria
7. Canada
8. China
9. Croatia
10. Czech Republic
11. Denmark
12. Egypt
13. Finland
14. France
15. Germany
16. Greece
17. Holy See (Vatican City)
18. Hong Kong
19. Hungary
20. India
21. Ireland
22. Italy
23. Japan
24. Jordan
25. Liechtenstein
26. Luxembourg
27. Macau
28. Malta
29. Mexico
30. Monaco
31. Morocco
32. Netherlands
33. Norway
34. Pakistan
35. Philippines
36. Portugal
37. Russia
38. San Marino
39. Serbia and Montenegro
40. Slovakia
41. Spain
42. Sri Lanka
43. Sweden
44. Switzerland
45. Thailand
46. Turkey
47. United Kingdom
48. United States
49. Venezuela
50. Austria
Bucket List?
No real bucket list I guess.
On Feb. 18th 2015 I was very happy to have been honored at the Italian Film Festival, Chinese Theater, Hollywood for my long ago film work.
Posted on: Dec 11, 2022 at 12:29 PM
Happy birthday, John! Haven't seen you on the website recently. Hope all's well with you. Happy holidays also.
Posted on: Dec 11, 2020 at 6:04 PM
Happy birthday, John! Hope it's a good and safe one.
Posted on: Dec 25, 2019 at 12:40 PM
Merry Christmas to all.
Posted on: Dec 11, 2019 at 8:56 AM
Happy. Birthday to you, John! Hope you have a nice day! Cold here in Okc!
Hope you had a nice Birthday, John! Hope also you have many more!
Posted on: Dec 12, 2015 at 10:10 PM
Ok, an update.
My son Tom is still in SOCAL.
My son Chris is still in NYC, works in IT in a huge company and is working his way up. he loves NYC and says he'll never return to Calif. though he and my daughter have flown in to Concord, Calif. to be with me for 3 days for my birthday (I was not 68 on Friday Dec 11th).
My daughter Jacqui moved from Europe to Hollywood, Calif. and now works ifor SONY/MGM in Culver City. She has worked on films with Robert de Niro, Danny da Vito, Jennifer Aniston etc. Though Jacqui is 25 now and is an accountant she has become an on-set accountant for Sony and handles much of the work for their 128 productions worldwide. She really strives to become an associate producer and then producer of major feature films. No acting to creative stuff she says. we'll see.
Posted on: Nov 26, 2015 at 11:51 AM
Thanks John. I take a lot of pride in who I am. Sound like a song.
Posted on: Aug 14, 2014 at 3:15 PM

We really didn't know each other well but wanted to say congrats on a life well lived!!!!

Posted: Aug 26, 2018 at

11:25 AM

Posted: Jan 11, 2017 at

1:52 PM

UA-52306218-1