Orange Park

High School




Classes of 1970 - 1979
The '70's O.P.H.S. ALUMNI REUNION WEBSITE!
MISSION: To bring together Alumni from our youth that have arrived alive, to cheer them on in life, and continue to remind them from whence they came; and be sure that we celebrate our lives together once again.
PASSION:This site is to help build up reunion attendance of the 1970 -1979 Graduating Classes of Orange Park High School, of Clay County, Florida, by building a solid foundation of collected Alumni current contact information in one location on the Internet in a safe, password protected environment so attendance is more likely to be higher for their Class Reunions.
---
---
more Quotes
---

NOTES:
Please share photo links from Your Class Reunions: send hyperlink address to Site Admin!
Upload graduation and personal profile photos in profile area.
Please report website bugs or issues ASAP.
---
FIRST, ORIGINAL OPHS ALUMNI WEBSITE:
(by Richard Daniel Adams, '71, founder)
---
(by Barry Davis, '77, webmaster)
---
hosted by Barry Davis, et al
---
'70's OPHS Alumni of Band and Chorus on Facebook
hosted by Kevin Canova, '77, et al
---
If you would like to add your OPHS Alumni website address for your Class, please send information to Site Admin!
---
4 Things you might not have known about your Cell Phone
For all the folks with cell phones. (This should be printed and kept in your car, purse, and wallet. Good information to have with you.)
There are a few things that can be done in times of grave emergencies.
Your mobile phone can actually be a life saver or an emergency tool for survival.
Check out the things that you can do with it:
The Emergency Number worldwide for Mobile is

112

. If you find yourself out of the coverage area of your mobile network and there is an Emergency, dial 112 and the mobile will search any existing network to establish the emergency number for you, and interestingly, this number 112 can be dialed even if the keypad is locked. Try it out.
SECOND (Hidden Battery Power)
Imagine your cell battery is very low. To activate, press the keys

*3370#

. Your cell phone will restart with this reserve and the instrument will show a 50% increase in battery. This reserve will get charged when you charge your cell phone next time.
THIRD (How to disable a STOLEN mobile phone?
)
To check your Mobile phone's serial number, key in the following Digits on your phone:
A 15-digit code will appear on the screen. This number is unique to your handset. Write it down and keep it somewhere safe.
If your phone is stolen, you can phone your service provider and give them this code. They will then be able to block your handset so even if the thief changes the SIM card, your phone will be totally useless. You probably won't get your phone back, but at least you know that whoever stole it can't use/sell it either. If everybody does this, there would be no point in people stealing mobile phones.
And Finally....
FOURTH
(Free Directory Service for Cells)
Cell phone companies are charging us $1.00 to $1.75 or more for 411 information calls when they don't have to. Most of us do not carry a telephone directory in our vehicle, which makes this situation even more of a problem. When you need to use the 411 information option, simply dial:
(800) FREE411 or (800) 373-3411
without incurring any charge at all. Program this into your cell phone now.
---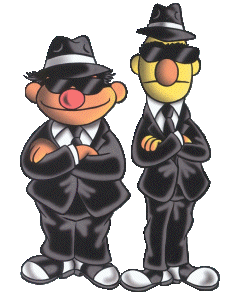 ---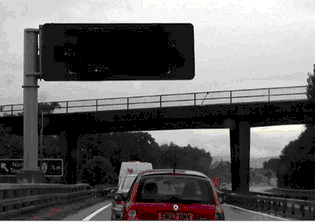 ---
If you know a missing Classmate's E-Mail address, please take the time to send them a quick email through the 'Missing Alumni' Form on the right side of the page and invite them to join this site.
Or, you can send us

Any '70's Grad's E-mail address, mailing addres,
and Grad Year to add them to their class database
so we can be prepared for upcoming reunions.
Thank you very much for your help!
---
The only way to have a friend is to be one.
The dictionary doesn't know the meaning of friend.
It takes years to build up trust, and just seconds to destroy it.
~ Anonymous
Good friends are like starts. You don't always see them, but you know they are always there.
Friendship needs no words.
~ Dag Hammarskjold
Friends are the bacon bits in the salad bowl of life.
~ Anonymous
An honest answer is a sign of true friendship.
My best friend is the one who brings out the best in me.
~ Henry Ford
Laughter is the shortest distance between two friends.
~ Victor Borge
Friends are kisses blown to us by angels.
Celebrate the happiness that friends are always giving, make everyday a holiday and celebrate just living!
~ Amanda Bradley
One smile begins a friendship.
~ Anonymous
A good friend is hard to find, hard to lose, and impossible to forget...
Ah, how good it feels! The hand of an old friend.
~ Henry Wadsworth Longfellow
A wise man remembers his friends at all times, A fool only when he has need of them.
~ Turkish proverb
Friends understand your past believe in your future and accept you today just as you are.
Friendship doubles our joy and divides our grief.
~ Swedish Proverb
The best time to make friends is before you need them.
~ Ether Barrymore
The best way to destroy an enemy is to make him a friend.
~ Abraham Lincoln
The Road to a friend's house is never too long.
~ Danish proverb
The language of friendship is not words but meanings.
~ Henry David Thoreau
A single rose can be my garden... a single friend, my world.
~ Leo Buscaglia
Don't allow the grass to grow on the path of friendship.
~ American proverb
Friendship is like money, easier made than kept.
~ Samuel Butler
It's the friends you can call up at 4 a.m. that matter.
~ Marlene Dietrich
Friendship is a shattering tree.
~ Samuel Taylor
A hug is worth a thousand words. A friend is worth more…
Surround yourself only with people who are going to lift you higher.
~ Anonymous
A true friend never gets in your way unless you happen to be going down.
~ Arnold Glasow
Love is the only force capable of transforming an enemy into friend.
~ Martin Luther King
Friendship isn't a big thing. It's a million little things.
~ Anonymous
Good friends share good times, but great friends divide pain.
~ Michelle C. Ustaszeski
Friendship is the golden thread that ties the heart of all the world.
~ John Evelyn
Count your age by friends, Count your life by smiles.
~ Anonymous
Friendship reaches well above all currency.
~ Robert M. Hensel
The best looking glass is the eyes of a friends.
~ Irish proverb
Who finds a faithful friend, finds a treasure.
~ Jewish proverb
A true friend is somebody who can make us do what we can.
~ Ralph Waldo Emerson
If it is abuse - why one is always sure to here of it from one damned good-natured friend or other!
- Richard Brinsley Sheridan (1751 - 1816) British dramatist.
Associate yourself with men of good quality if you esteem your own reputation; for 'tis better to be alone than in bad company.
- George Washington (1732 - 1799) US Statesman.
Should auld acquaintance be forgot, And never brought to min'?
- Robert Burns (1759 - 1796) Scottish poet
"My friends are my estate."
- Emily Dickinson
"It is not so much our friends' help that helps us as the confident knowledge that they will help us."
- Epicurus (341 - 270 BC) Greek philosopher.
I came to this reunion hoping to see someone....special to me. I just wish I had one chance to tell them what they meant to me. ~ Anonymous
If a man does not make new acquaintance as he advances through life, he will soon find himself left alone. A man, Sir, should keep his friendship in constant repair."
- Samuel Johnson (1709 - 1784) British lexicographer.
Tell me what company thou keepst, and I'll tell thee what thou art." - Miguel de Cervantes (1547 - 1616) Spanish novelist.
Have no friends not equal to yourself." - Confucius (551 - 497 BC) Chinese philosopher.
Fate chooses your relations, you choose your friends." - Jacques Delille (1738 - 1813) French poet.-
A Friend may well be reckoned the masterpiece of Nature."
- Ralph Waldo Emerson (1803 - 1882) US poet & essayist.
Keep your friendships in repair." - Ralph Waldo Emerson
It is one of the blessings of old friends that you can afford to be stupid with them."
- Ralph Waldo Emerson
The only reward of virtue is virtue; the only way to have a friend is to be one."
- Ralph Waldo Emerson
It is an honor to be called your friend. I'll prove myself over and over again. Walk with me through this lifetime and see if that is not true. ~S.C.
---
This site is sponsored by
Sheri E. Chase, CNE®, REALTOR® (Florida)
Oceanside Real Estate, LLC
NEFAR / NEFMLS, NAR, FAR MEMBER
(904) 899-2322 Cell/Text
OPHS Class of 1977


Orange Park High School Class of 1977 35th Reunion, OPHS, 70's Alumni Reunion for Band & Chorus, OPHS Band Director Jolan Smith, Choral Director Noah Srygly, David McGuffin, OPHS 1970, 1971, 1972, 1973, 1974, 1975, 1976, 1978, 1979