Welcome
This is the official website for the West Phoenix High School Thunderbirds Class of 1965
Have a great time and please fill out your profile.
Chat with old friends and re-connect.
ANNOUNCEMENTS
West Phoenix High School Class of 1965
Come Alive 65 !
UPDATE #2 DETAILS: 75TH BIRTHDAY CELEBRATION
West Phoenix High School 1965 grads, we are anticipating a terrific turnout for our celebration in mid-October – so be sure to read the details below:
Golf at Encanto Golf Course – Fri., Oct. 14, starting at 8:00 am (24 slots available)
Contact Walt Guy at walt_guy@cox.net for a reservation; separate greens fee can be paid the morning of the event - $50 cash/credit
"Meet and greet" – Fri., Oct. 14, from 4:00 to 7:00 pm at Zipps, Park Central
Proceed to the EAST side of Park Central (where Goldwaters department store was previously located) and enjoy food and/or drinks at your cost.
Festivities at Encanto Park's Pirate's Cove – Sat., Oct. 15, from 1:30 to 4:30 pm
Inside Enchanted Island, Pirate's Cove has tables, shade, a grassy area, and outdoor fun – and it's reserved just for us all afternoon. Pirate's Cove is also close to Kiddieland, the carousel, boat rentals, and train track that we all remember!
Join us for picnic fare, beverages (soda/water*), birthday cake, and 60s tunes galore with DJ Steve (an Encanto Park alumnus) - $20 per classmate or $30 for classmate and guest.**
*If you prefer beer/wine, please bring your own (permit obtained from City)
If you need a local hotel room for the weekend, please email Tom Kendall (kendate9@gmail.com) in advance; he has a list of close-by possibilities.
**Send check/money order ($20 for the classmate or $30 for the classmate and a guest) made out to "Tom Kendall" by September 15, 2022, to Tom Kendall: 529 Sgt. Pepper Drive, St. Peters, MO 63376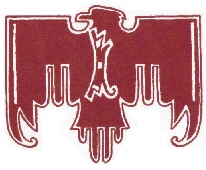 Come Alive For 75 !
75th Birthday Celebration
West High School Class of 1965
For most of us, this is the year we reach a milestone in age: 75 !
Definitely, we all may be looking back at our lives and the impact of attending West High in the 60's. So come and share your memories the weekend of October 14-15-16, 2022.
Planned Activities for our 75th birthday party
Friday, October 14 - Meet and Greet, Zipps Sports Bar, Park Central
October 15 - Birthday Picnic at Pirates Cove, Encanto Park
Golf - Friday October the 14th
Please RSVP by September 15, 2022 (Payment is also due September 15, 2022- see Update #1), to Tom Kendall by copying/pasting your chosen reply below and sending it to: kendate9@gmail.com
View a video of Pirates Cove:
https://drive.google.com/file/d/1gpXxiKisXxfgTSPvzR73F9z9bBcBr2CO/view?usp=drive_web
Thunderbirds !
Please keep us current on your contact information.