Plant City High School
Welcome to the Plant City High Classes Of 1969 - 1972 web site. These were the last 4 years of "The Planters". This site was created to help promote, celebrate and reconnect with classmates. Your participation is essential for it to succeed. We need your photos, updates, and memories to enhance the site. Your fellow classmates will enjoy hearing about you. Even if you didn't graduate, haven't attended a reunion, nor kept in touch since high school, we ask that you please take the time to update your profile and maybe add a photo or two. It is free to join, password protected and only for our classmates viewing. Take a moment to review the "missing classmates" list and pass along any contact info that you are aware of. Your additions will make this site fun, interesting and complete.
Click Here to Get Started!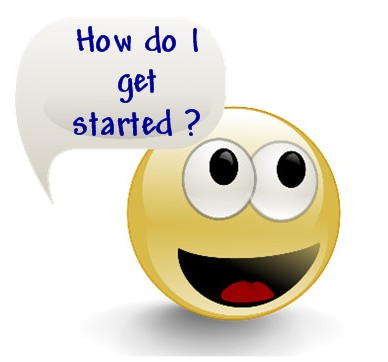 UPDATES ON CLASS OF 1971 REUNION
We are excited to see the response to our 50th Reunion scheduled for Saturday, Sept 25th.
If you're in town Friday, September 24th, we'll be at the 1916 Irish Pub (2309 Thonotosassa Rd, PC) for an informal get together to catch up starting around 6:30 pm. Food and drink will be available for purchase.
Ben Sharpton will be making our reunion video. He woud like to have more pictures from classmates together over the years. If you have pictures to share email them to: pchs71reunion@gmail.com asap.
Some classmates have asked about possible actions that may have to be taken if COVID surges continue. IF COVID mandates become an issue and we need to call off the reunion, the event will be cancelled rather than postponed and all money collected will be refunded. We are working closely with our venue to make sure we follow all protocols required by our state and we may add some of our own. Please be assured your safety is a top priority and we welcome your choices to protect yourself with the use of masks, hand sanitizers and protocols you wish to individually follow to stay safe. As we learn of COVID procedures used by the venue, we will update you.
Reminder RSVP deadline is September 10th.
In our COVID world we are reminded daily of the value of family and friends. We cherish our memories together and look forward to celebrating the BEST classmates and Class!
See you on September 24-25!


Come help us celebrate September 25, 2021
Lone Palm Golf and Country Club, 800 Lone Palm Dr in Lakeland, FL
Doors open at 6:00 pm and buffet dinner served at 7:00 pm
followed by DJ and dancing until 11:00
(Cash Bar will be available)
Price is $75/ea. $79.50/ea. if paying by credit card through this sight to cover handling. Please make payment to Class of 1971 and send to:
Kaye Williams, 6441 Clark Street, Hudson, FL 34667.
Ben Sharpton will be making our reunion video. He will be collecting photos for the video. Here are 3 groupings of pictures he would like to collect: 1) pictures ofclassmates during high school, 2) pictures of yourselves and/or classmates in the last 30 years, and 3) pictures of yourselves with your families, today (limit 3 per person).
Please mail pictures to him at 182 High Hickory Tr., Swannanoa, NC, 28778. He will scan them and return them to you.
Or you can email them to: pchs71reunion@gmail.com (please virus-check these, if you know how).
Finally, we want to have a complete list of students who have passed away since we graduated so we can recognize them. If you know of anyone who has passed away, that is not on our In Memory page (see tab at top of home page) please click on Contact Us at the left and let us know.
We always welcome the classes of 1969, 1970 and 1972 to join us.
Looking forward to seeing everyone and having a great 50th Reunion!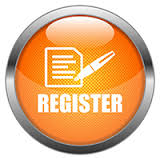 CLASS OF 1970 REUNION PLANNING
We are thinking about a reunion in 2022 naming it...
Class of 1970 is Turning 70 Reunion

We have made a decision to POSTPONE the August luncheon meeting until Tuesday, September 14, 2019. We will still meet at Mi Casa's restaurant at 11:30 am. Please invite others to be included, but it is important that you let Diane Cope Heth or Norma Jean Maxey Singleton or Peggy Causey know if you are bringing an extra so we can have the reservation correct! We want to have plenty of room for everyone.
We are going to get down to business in September to planning our Reunion!!
Our best from Class of 1970.
CLASS OF 1970 HAS NEW FACEBOOK PAGE
Join the new 1970 Facebook group to follow information on monthly meetings.
Click here for link.
Share your high school memories: answer the questions below by clicking on CLASSMATE FORUMS on the left. Also be sure to check out CLASS CHATTER at the top left of the page (under our logo) to see all the latest info. Update your profile with current photos and follow friends.
---
CLASS OF 1971 HAS NEW FACEBOOK PAGE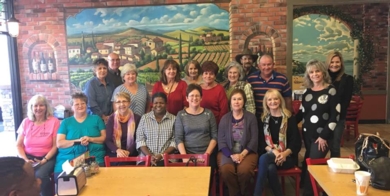 Photo of February class luncheon at Espositos.
Join the new Facebook group to follow information on monthly meetings.
Click here for link.
---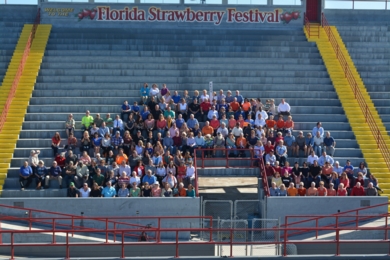 Final Photos taken at William Schneider Memorial Stadium at Groundbreaking Ceremony for new Strawberry Festival Concert Seating were taken March 20, 2017. Former coaches, players, cheerleaders and students were invited for the final photo. Click on logo below for full article in the Plant City Observer.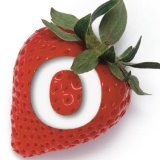 ---
Local News Stories about Planters Reunite held in 2013 Observer's coverage of 1956-1972 Reunion (click here)
Courier's coverage of Reunion (Click here)
Teachers: Barbara Gibbs & Hal Shiffrar
The local papers did some great stories prior to the reunion.
Click on the logos to read the newspaper articles:
---
Sally Knight Rayburn has created a video called
"Our Town"
that will really take you back to our school days.
Hi, this is Bill Oswald (Class of 1969)
and I am selling caps for Planter
classmates.
If you are interested you may go to
for all the details about the caps.
1971 Class Video shown
at 40th Reunion
(click on logo to view)