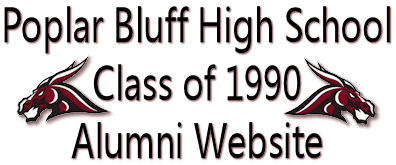 For being a part of our 25th Class Reunion that was held on the weekend of October 9-11, 2015.
You are definitely a great bunch of people and can't wait for all of us to be together again. Hopefully we won't have to wait another 5 year or more!
We are on a major hunt to find them. If you know where they are then
let us know. If there have been classmates that have passed...please
send us an email to let us know.

*New Pictures Being Added: 25th Reunion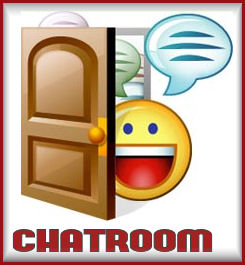 Fun May Be Had!!
PBHS90 Class Wall
Stay in touch a lot easier. Leave comments or messages to friends.






PBHS Class of 1990 Site on Facebook

PRIVACY NOTICE: All contact information (address, phone number, e-mail address) entered into this website will be kept confidential. It will not be shared or distributed. Your contact information is private: your street address, e-mail address, and phone number cannot be seen by the classmates unless you grant permission on your Profile. When someone clicks on your name, the only contact information they will see is your city and state and whatever information about yourself you choose to put on your Profile. Unless you explicitly grant your permission, your email address is not visible, although an email can be sent to you using the contact box at the bottom of your Profile page. Note, however, if you send a message to someone through their Profile page, the Classmate will see your email address so that they can respond.
---
Email notifications from this web site

: For those of you with spam blocking or email filtering capabilities, please add noreply@classcreator.net and pbshs90@hotmail.com to your email account as a safe sender in order to receive email communication from this web site. This will keep us from getting "bounce back" emails from several of you and don't want you to miss receiving emails from other classmates! :)
ANNOUNCEMENTS

Just finished logging on and wanted to say a big THANKS to all who have contributed to this website. It is AWESOME!
In case you all haven't noticed yet....the majority of the pages are locked when you are not signed on. I have done this in order to maintain and protect everyone's privacy. It is also recommended that you lock your profile once you have completed it.
Classmates,
In order to ensure you receive important messages from our class web site, as well as messages sent directly to you from other Classmates, it's important you whitelist the email address noreply@classcreator.net and pbshs90@hotmail.com (that's a .net, not a .com).
What is whitelisting? Whitelisting simply means you are telling your email program to accept all emails coming from our class web site and our Classmates. The technique for whitelisting varies by email program, but generally you will see the term "Whitelist", "Safe List", or "Safe Sender's List". This is where you want to be sure you have added the email address noreply@classcreator.net and pbshs90@hotmail.com.
Class Creator, the system that helps us operate our class web site, uses the address noreply@classcreator.net when sending out email messages. Be assured that all emails sent through our site are valid — you will not receive spam email. Whitelisting noreply@classcreator.net and pbshs90@hotmail.com is the single most important thing you can do to ensure you don't miss anything happening on our site or miss receiving emails from your fellow Classmates.
Stop and take a moment to whitelist noreply@classcreator.net and pbshs90@hotmail.com right now, and ensure you stay connected!