Central High School

Class Of 1979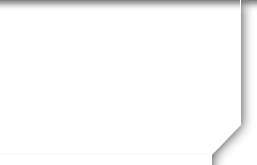 Website Donations
Dear Cobblers of 1979:
At our 30th reunion, the Class purchased a ten-year subscription for our class website (www.Cobblers79.com). That subscription expired in 2018.
The reunion committee chose to renew for another decade. Our website subscription is now valid through October 2028. The cost for ten years was $1108 ($929 subscription plus $179 for domain name renewal). We continue to offer the website on a "commercial-free" basis, so our site will not have advertisements or pop-ups. It's OUR website and only registered guests or classmates have access.
We're asking for donations from ALL '79ers to help offset the $1108 cost. Would you consider donating $25 - $100 (or more) to offset this valuable, private, Cobbler-only communication site?
If you'd like to help, send a check to "Class of '79 Website," and mail to PO Box 1276, Rapid City, SD 57709. We'll announce the donors who've helped out (unless designated "anonymous.") Donations for the website don't apply to your reunion ticket prices, but any extra money collected will be deposited into the '79ers account for reunion expenses.
The reunion committee's plans are coming along nicely, and you can be assured that our 40th will be as classy and as fun (or more so) than our 30th.
On behalf of the entire class, "THANK YOU" to the following website donors:
Bob & Lori (Hellman) Bachmeier
Lyle & Carrie (Tipton) Lange
Chad & Trisha (Martin) Ireland
Chuck & Jolaine (Kjos) Ball
Rich & Julie (DeGooyer) Huxford
Tom & Lynette Schultz
Paul & Mary Thorstenson
Tim Sime
Sue (Hilmer) Dimmit
Scott & Kelly Feterl
Sue (Albrecht) Pennel
Roger Robinson,
Chris Ellefson,
Sharon Simpson
Kirk & Sandy Dulany
Steve & Yvonne Uhrich, and
"Anonymous"
Ann Zenk
Pat Gillespie
Dean Henderson
Keith Strubel
Jill Speck
Amount collected through June 6, 2019: $783
($325 short of goal)