Central High School

Class Of 1979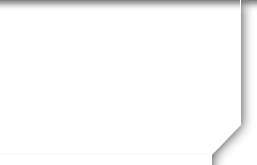 In Memory
Steave Barness VIEW PROFILE
Steave Barness, age 56, was born in Huron, SD on September 17th 1961 and died peacefully in his sleep on November 23rd, 2017 while on a scuba trip to the island of Roatn, Honduras.
Steave spent the first 5 years of his life on the family farm near Hitchcock, SD. In 1965 The family moved to Lawndale, California then back to South Dakota in 1971. Steave grew up in Rapid City, SD attending Annie Tallent Elementary School, South Middle School and was a proud member of the Central High School class of 1979. After graduating from the University of South Dakota in 1985, Steave enlisted in the Army and was honorably discharged as a Staff Sargent in 1989. In 1986, he married Karen (Olson) in Custer, SD. They started their life together at Ft. Leavenworth, KS where SSG Barness served as the Officers' Club assistant manager. Steave began his long career as a civil servant at Ft. Knox, KY managing the Officers' Club from 1989-1993. The next 7 years were spent at Ft. Hood, Texas as a club manager and finally on to Ft. Carson, CO in 2000 where he served as a Division Chief for the Morale Welfare and Recreation Directorate; first for the Business Division and subsequently, the Recreation Division. In September of 2016, Steave took a short-term job as the MWR Director at Soto Cano Air Base in Honduras where he was working at the time of his death. Steave was a member of the International Military Club Executives Association. He was an avid hunter and fisherman. He also enjoyed riding his Harley, poker games with the "guys", golfing, bowling, skiing and scuba diving. Most of all, Steave loved people and made friends wherever he went.
Steve was proceeded in death by his father, Robert, in 2008. He is survived by his wife, Karen, daughter, Miranda, and son, Caden of Colorado Springs; his mother, Illa Barness, of Rapid City, SD; his brother and best friend, Bryan (Leslee) Barness and nieces McKenna and Maddisen of Sioux Falls, SD and Uncle, Ron Barness, of Salt Lake City, UT.
A viewing will be held from 4:00 - 6:00 p.m. on Thursday, December 7th at Swan Law Funeral home. A memorial service will be held at 10:30 a.m. on Friday, December 8th at First Lutheran Church, 1515 N. Cascade Avenue, Colorado Springs, CO.
http://www.legacy.com/obituaries/gazette/obituary.aspx?pid=187418329
Click here to see Steave's last Profile entry.