Central High School

Class Of 1979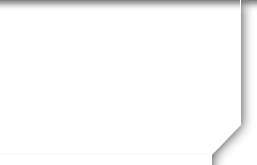 In Memory
Ricky Frank Englebert
Ricky Englebert
Rick Englebert (aka "Frank," as a child) was involved in hunting, motorcycles, and working on cars and trucks. He also enjoyed dancing of all kinds (country, square, and round dancing.) Rick participated with his family in re-enactments with muzzle loading and Rendezvous. He was awarded a Safety Achievement award at his place of employment: Merrilat Industries, just within six months of his death. His white 1972 Ford F-150 pickup was used in the movie "Return to Wounded Knee," in the scene of the parade through the town (towards the beginning of the movie.) Ricky was a family man and greatly enjoyed his time playing with his step children and nieces and nephews.
(The Cobblers Class of '79 wishes to thank Rick's former wife, Ms. Robin Pladson, for providing this information about our passed classmate. April, 2010.)
April 26, 1961 - January 17, 1994
(from the Rapid City Journal obituary pages, January 21, 1994):
Rick Frank Englebert, age 32, of Rapid City, died Monday, January 17, 1994 at his home.
Rick was born on April 26, 1961, in Hot Springs, SD, to William and Carol (Campbell) Englebert. He graduated from Rapid City Central High School in 1979. He worked at the Merrillat particle board plant at the time of his death.
Survivors include his mother: Carol, two brothers: Terry and Thomas, one sister: Linda Gaskins, 2 nieces, and one nephew, all of Rapid City. Survivors also include his three stepchildren: Kristin, Karrie, and Klinton Dieken, also from Rapid City.
Ricky was preceded in death by his father and his grandparents.
Mass of Christian Burial was held on Friday, January 21, 1994, at St. Therese the Little Flower Catholic Church in Rapid City. Ricky Frank Englebert was laid to his permanent rest in the Mount Calvary Cemetery in Rapid City, SD.