Central High School

Class Of 1979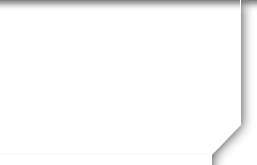 In Memory
Kenny Freeman
'79er Classmate Cheryl Gaede (Kenny's wife) submitted the following biographical sketch for Ken Freeman on March 12, 2009:
"Kenny and I married in 1980 and moved to Spearman, TX, when work in Rapid City was becoming harder and harder to find. Ken did electrical work in the oil field for many years and then was plant manager at the hospital in Spearman for 13 years. Our children, Jared and Jessica, were both born in Spearman. Although we always thought we could return to Rapid City, the work was never there so we raised our children in this small Texas community.
Kenny was always very involved in the community. He played softball, volleyball, and anything else that was fun. As the kids grew up we had every "big boy toy" you could own: 4-wheelers, boats, campers... the list goes on and on.
In late 1994 Kenny started having numbness and pain in his leg, and in 1995 was diagnosed with Sarcoma and had a very large tumor removed. For the next two years we traveled extensively; consulting with M. D. Anderson in Houston and the Cancer Treatment Center in Tulsa, OK. Ken received radical surgery in Houston (removal of the tumor, including the nerve in his leg), chemotherapy, and radiation. Needless to say, he had no movement or feeling in that leg. Ken made his own splint for his foot and he learned to walk again (despite the doctors saying he would be unable to do so).
Kenny lost his battle with cancer in Tulsa in April of 1997. We were married 17 years.
Jared, Jessica, myself, and Kenny's entire family (his Dad, his brothers and their spouses) and many friends were there in the hospital in Tulsa when he died. Ken's mother had died several years before (also of cancer) and his brother Jim (Cobblers '77) died just a few years ago.
I continued to live and raise the kids in Spearman until I remarried and until Jessica graduated from high school. I now live in Borger, TX, which is 45 miles from Spearman. Jared still lives in Spearman where he is a welder. Jessica is in Amarillo where she attends college. She will graduate in August, 2009."
The Class of '79 extends its sincere condolences to Cheryl, Jared, and Jessica Freeman. Kenny was a vital member of our class, and his absence is notable. Thank you Cheryl for your gracious contributions of personal notes and photos.
Kenny and Jared after a poker run. Kenny with Jessica (age 18 months).
---
Kenny teaching Jessica to dance at a cousin's wedding. Kenny and Jared, building a boat for Boy Scouts.
---
Christmas Family Photo
---
Another family photo, taken just before Kenny was to start Chemo.
---
Easter 1997 in Denver. Kenny passed away a few weeks later.
---