Central High School

Class Of 1979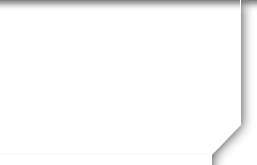 In Memory
Darwin Meyer
Darwin Meyer
October 21, 1960 - August 17, 1994

Fellow '79er Cobbler Darwin Meyer, born October 21, 1960, came from a long line of SD State High School Champion wrestlers. Darwin's brothers Kevin and Duane (both Cobblers of '77) were state champion wrestlers, as was "Dar" himself, who took 5th place in SD High School State Wrestling Championships held during his Cobbler Sr. year.
After CHS graduation, Dar attended one year of college before deciding to join the military, full-time, as an enlisted sailor with the United States Navy. The USN was his proud vocation and in it he excelled. He obtained ranks quickly and had obtained CPO (Navy Chief Petty Officer) in just twelve years. Darwin's last station was at the Sasebo Naval Base in Nagasaki, Japan.
Dar collapsed of catastrophic heart failure on August 17, 1994, while playing softball with fellow sailors at the Sasebo Naval Base. He was 33 years old.
Dar left behind his wife Becky, a son Steven (then 8 years old), and a daughter Kelly (then 5), all currently from Colorado Springs, CO. Dar's other survivors include his mother Sylvia, his sisters Sylvia and Adora, and his four brothers: Kevin, Duane, Cameron, and Howard. Darwin's father, Howard, pre-deceased him in 1988.
Further information about our fallen Cobbler Classmate can be obtained from the memorial website established in Darwin's honor by his family, at: http://www.findagrave.com/cgi-bin/fg.cgi?page=gr&GSln=meyer&GSfn=darwin&GSbyrel=in&GSdyrel=in&GSob=n&GRid=24514853&
Photo provided by Kevin & Darla Meyer.
Darwin's oldest brother, Mr. Kevin Meyer of Colorado Springs, CO, provided the information listed above. Kevin has offered his personal contact information and may be reached at komeyer@broadmoor.com or phone 719-499-4469. Thank you to Kevin from Darwin's fellow '79ers and Cobbler classmates. dj - 04/27/09